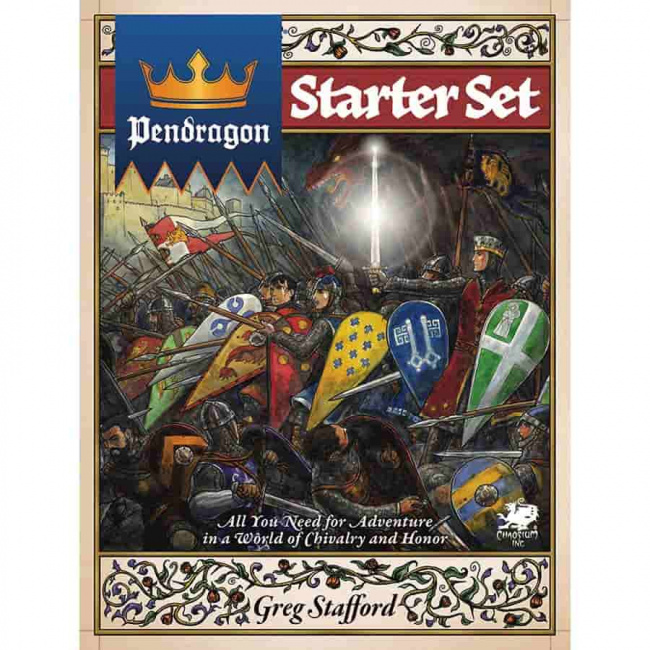 Chaosium will release
Pendragon 6E RPG Starter Set
into retail stores in June 2023.
Pendragon RPG is a game set in King Arthur's Britain during the time of the Sword and the Stone. King Arthur Pendragon was originally designed by Greg Stafford and published by Chaosium back in 1985, but then the IP bounced around between various game companies for several years (see "Arthaus Acquires Pendragon"). Chaosium eventually reclaimed the rights to this game in late 2018 from Nocturnal Media (see "Chaosium Acquires Stafford Game Rights").
Pendragon 6E RPG Starter Set comes with everything players need to start out on quests and adventures. The first book in this set introduces the rules of the game through a solo adventure. The second book explains the setting and core mechanics, and the third offers a short campaign. The boxed set also comes with pregenerated characters, Battle cards, and dice.