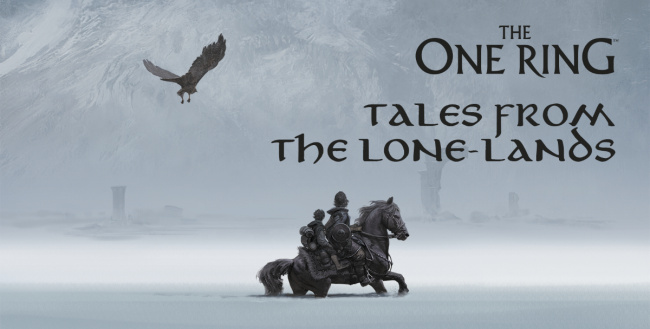 Free League Publishing announced
Tales From the Lone-Lands,
the second expansion for
The One Ring 2E RPG
, which is coming soon to retail.
This expansion contains six brand-new adventures for adventurers to dive into. These adventures are all set in the lone-lands of northwestern Middle-earth and can be played individually or as part of a campaign. The six adventures are as follows: A Troll-Hole, If Ever There Was One; Kings of Little Kingdoms; Messing About In Boats; Not To Strike Without Need; Wonder of the Northern World and The Quest of Amon Guruthos. All of these adventures take place in the years around 2965 of Middle-earth.
For more non-OGL fantasy RPG titles, check out our RPG Week coverage (see "Non-OGL Fantasy RPG Lines").
Click on Gallery below for full-size images!