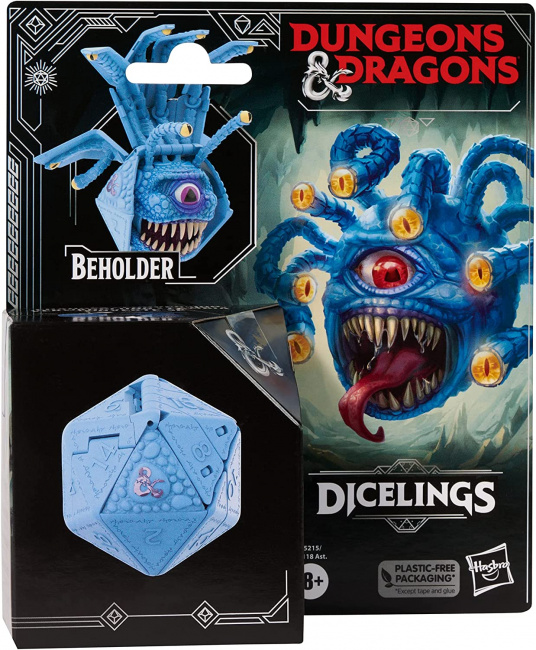 Hasbro will release a second wave of
D&D Dicelings
, transforming dice toys, which will be arriving soon.
With the first wave of D&D Dicelings headed to hobby retail soon (see "Transform D20s into Dragons"), Hasbro has put another wave of these dice toys onto preorder on Amazon with an expected shipping date of June 1, 2023. The next wave includes the follow monsters: a Displacer Beast, a blue Beholder, and a White Dragon. These toys convert from a D20 die to a toy figure in 6 to 8 steps, but are not for use as a die for games of Dungeons & Dragons.
They will retail for $13.99 each. Thus far, there is no word on when this product will hit hobby retail.
Click on Gallery below for full-size images!