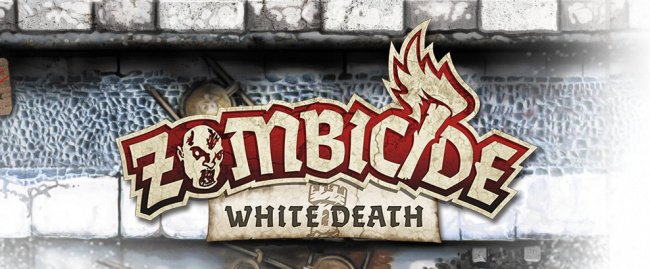 CMON will launch
Zombicide: White Death
, a new game for the Zombicide Fantasy line, onto Kickstarter soon.
The Zombicide Fantasy line has yielded millions of dollars through Kickstarters for its releases like Black Plague and Green Horde (see "Top 10 Tabletop Kickstarter Chart"). Zombicide: White Death focuses on a faraway land, within their fantasy realm, where humanoid animal hybrid species exist. They are, of course, looking to survive an onslaught of zombie Walkers by defending their medieval ramparts from an invasion. The new game offers up medieval flavor mechanics like Freeze, which lets the Survivors temporarily stop the movement of the Zombies, and the ability to dump Cauldrons of tar on the horde.
Thus far, there has been no word on a retail release or MSRP.
Click on Gallery below for full-size images!