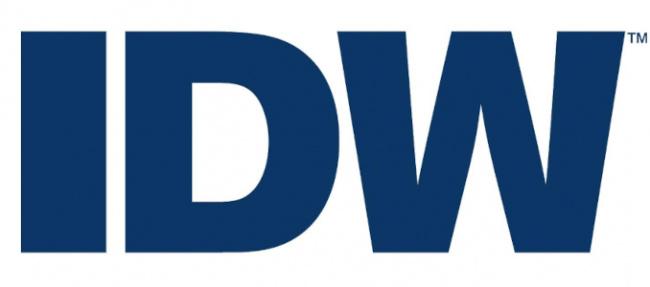 IDW Publishing lost $335,000 in its fiscal Q1 ended January 31, compared to a $512,000 operating profit in the year ago period, parent IDW Media Holdings reported in its quarterly financials. The publishing division faced a sales decline of $954,000 compared to the year ago quarter, with the biggest factors the shutdown of the games division and a decline in direct market sales.
Game sales were down due to the $1.9 million in direct-to-consumer sales of IDW's
Batman Adventures
game in the year ago quarter. Direct market sales were down $462,000, which the company attributed to strong sales in the same quarter a year ago.
On the positive side of the sales ledger, book channel sales were up $734,000, driven by strong sales of
Teenage Mutant Ninja Turtles: The Last Ronin
, and retailer exclusive revenue of $551,000 tied to
Sonic the Hedgehog
(which based on market concentration info in the quarterly report was likely for special Scholastic book fair editions).
IDW Entertainment revenue declined from $4.3 million in the year ago period, when
Locke & Key
revenues were coming in, to near zero in Q1 2023.
With both divisions losing sales, parent IDW Media Holdings sales were down 44%, from $11.8 million in Q1 2022 to $6.6 million in fiscal Q1 2023. The company lost $2 million in the quarter, compared to a $2 million profit in the year ago quarter. The loss in the quarter follows an improving loss of $700,000 in the fiscal year ended October 31 (see "
IDW Publishing Posts Big Losses
"). CFO Brooke Feinstein told analysts in the conference call that the company had enough cash to sustain operations "for at least the next year."
A few other interesting details were revealed in the filings and conference call. Penguin Random House Publisher Services, which distributes to both the direct market and the book channel for IDW, accounted for 70.1% of IDW Publishing revenues in the quarter, and Scholastic 12% of sales.
IDW Publishing will release around 1400 SKUs in its fiscal 2023, with 300 of those comic releases, along with 900 variant cover editions and 113 collections and original graphic novels. CEO Allan Grafman said the number is up from last year, but did not provide specifics on the increase.
IDW Publishing is moving to a Shopify-based store in two phases, with the migration from its current system planned for May 1, and a second phase with more fan interaction features also planned. Grafman indicated that the company expects to offer digital versions of its titles, user-generated content, and motion comics based on its properties.