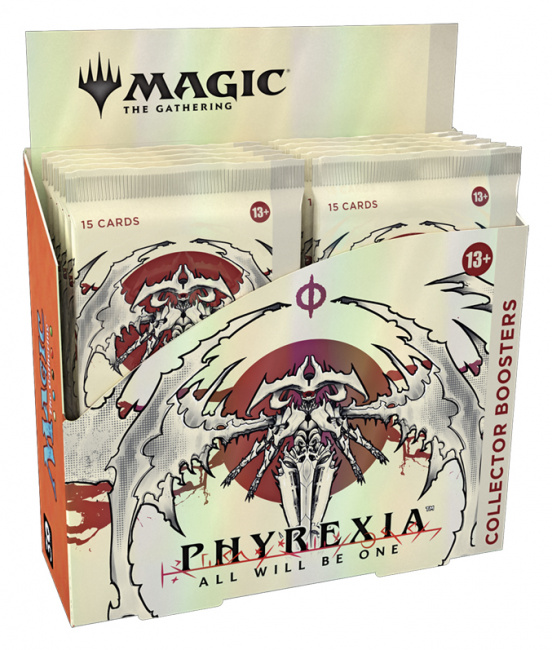 Magic: The Gathering
continued its 2023 hot streak (making us wonder how hot the brand can get this year) on the February 2023 TCGplayer Top 25 Sealed Products chart, which ranks the most active products on the platform by dollar volume and shows the beginning and ending prices of each product.
The top three slots of the February 2023 chart (see "February 2023") were totally occupied by Magic: The Gathering - Phyrexia: All Will Be One products, with the top two products gaining value over the course of the month. Magic had a good January too, claiming the top spots on that list as well (see "A 'Magic' Month").
The success of Phyrexia: All Will Be One is not all that surprising, as there were early signs in preorder that this set was going to do well based on its theme alone. The Phyrexians, Eldrazi, and Nicol Bolas are the main antagonists in the Magic Multiverse, and sets that revolve around them as part of the storyline tend to do okay. However, the element that is quite surprising is the sheer number of Phyrexia SKUs that did well on this chart. Fans were buying enough Set Boosters, Collector Boosters, Draft Boosters, and Pre-release Packs to have them all make the chart. They were also likely buying in volume as well because Collector Booster Cases made slot #8 and Set Booster Cases made the #25 slot.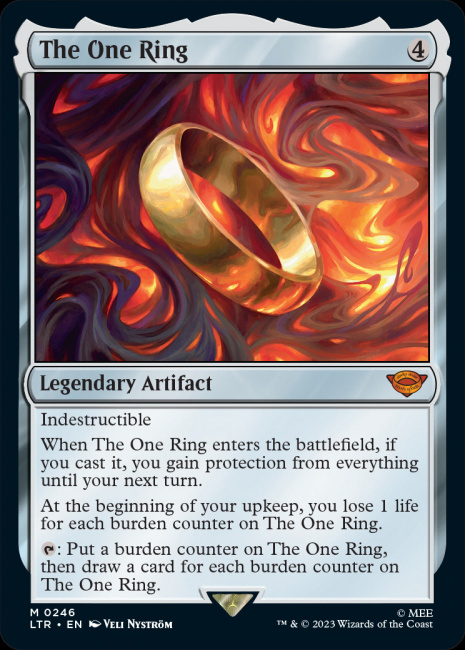 Magic: The Gathering
has no doubt done well in Q1. Looking at their 2023 release schedule (see "
2023 Release Calendar
"), one could ponder the following: "If the first
Magic
set of 2023 has done this well, what is buying frenzy going to be like when
The Lord of the Rings: Tales of Middle-earth
comes out in Q2?!!" If the sales of the
Universes Beyond: Warhammer 40,000
set are any indicator (which is now in its third printing),
The Lord of the Rings: Tales of Middle-earth
set (see "
'Lord of the Rings' Cards
") has a solid shot at becoming the best-selling ever. As long as
Magic
's momentum in 2023 continues, this could be a very good year for Wizards of the Coast and
Magic
fans everywhere.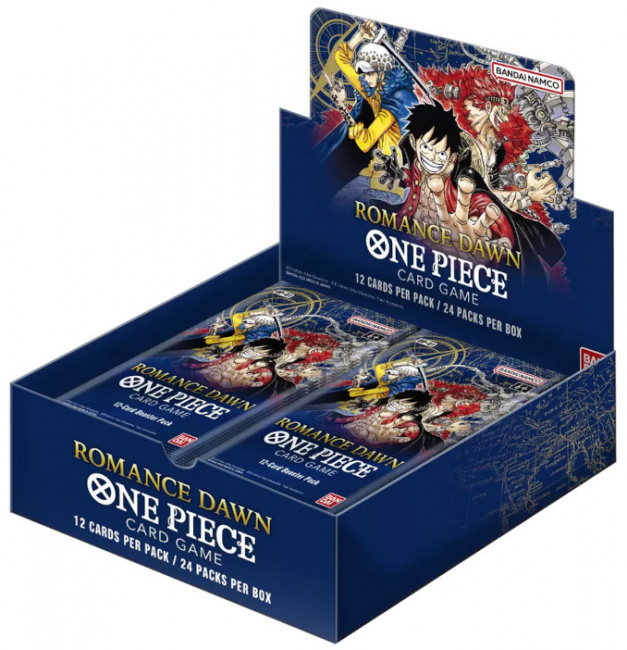 As for other card games on this month's chart, the usual suspects continued to turn in strong performances despite
Magic
's dominance.
Pokemon TCG
,
Yu-Gi-Oh! TCG
,
One Piece CG
, and
Digimon CG
all landed at least one product in the top ten slots of the chart.
One Piece CG
continues to be the break-out story of 2022 into 2023, and seems to continue to gain momentum in the marketplace.