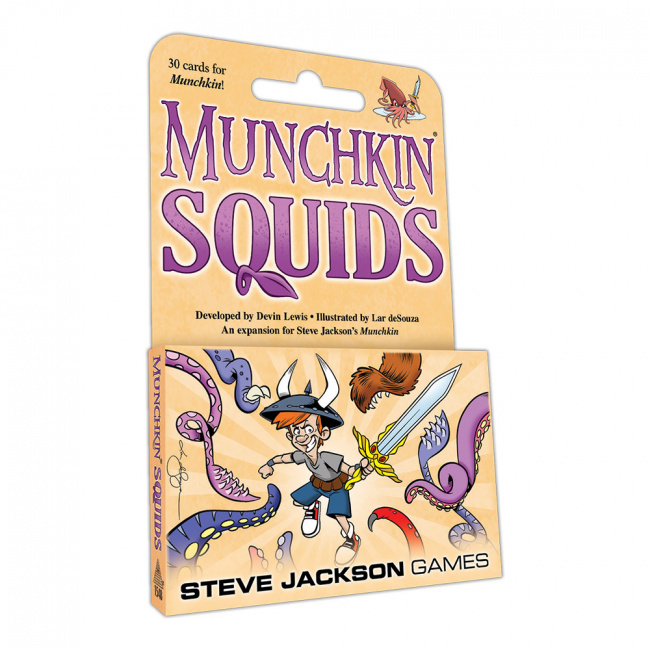 Steve Jackson Games will release
Munchkin Squids
, a new expansion for the classic card game, into retail on April 5, 2023.
Squishy, spineless squids have made their way into the dungeon to cause Munchkin players utter havoc. This new set features zany cards like Cuttle Bone, Nautilus Shelm, and Squid Pro Quo. The box comes with 30 cards, with artwork by Lar deSouza, which are compatible with any fantasy-backed Munchkin game.
Munchkin Squids will retail for $10.95.
Steve Jackson Games also released Munchkin 10: Time Warp, a new numbered expansion for Munchkin, into retail (see "'Munchkin 10: Time Warp'").