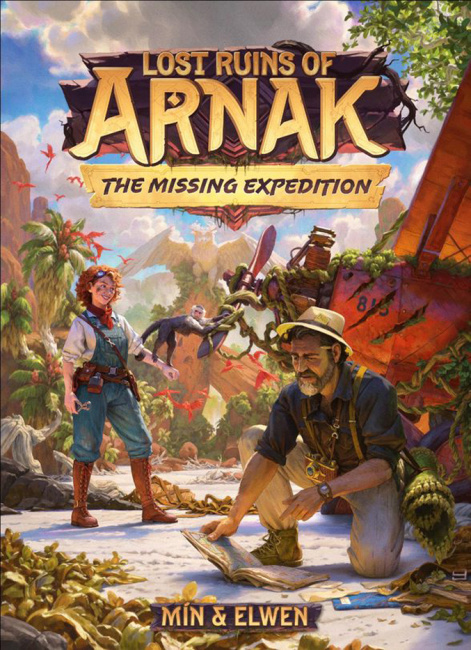 Czech Games Edition announced
The Missing Expedition
, a
Lost Ruins of Arnak
expansion, for release into retail later in 2023.
The new expansion allows players to test strategies offered by two new expedition leaders. It also offers new paths to knowledge to try out on two new research tracks, and new artifacts, items, and assistants with which to build out an expedition team. This expansion can be added to Lost Ruins of Arnak base game or played as part of a solo or two-player cooperative campaign.
The game box comes with a six chapter campaign, two leaders, two research tracks, and the new cards. It is for one to four players, ages 12 and up, and plays in 30 minutes. The Missing Expedition will carry an MSRP of $29.95.
Czech Games Edition last released the Lost Ruins of Arnak: Expedition Leaders expansion for this series in 2021 (see "'Lost Ruins of Arnak' Expansion").