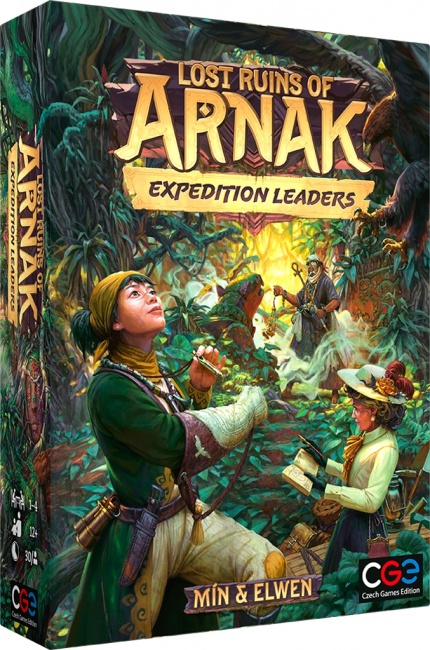 Czech Games Edition unveiled
Lost Ruins of Arnak: Expedition Leaders
, a new expansion, for release in October.
This expansion to the Kennerspiel des Jahres-nominated Lost Ruins of Arnak (see "'Spiel des Jahres' Nominations Revealed") adds six unique leaders to the mix. Each leader features different abilities, skills, and starting decks that offer create new gameplay strategies for players to try. The expansion also introduces a new element of asymmetry to the game, and has new research tracks, a new item, and artifact cards.
Lost Ruins of Arnak: Expedition Leaders supports one to four players, is for ages 12 and up, and plays in 30 minutes. It will retail for $29.95.