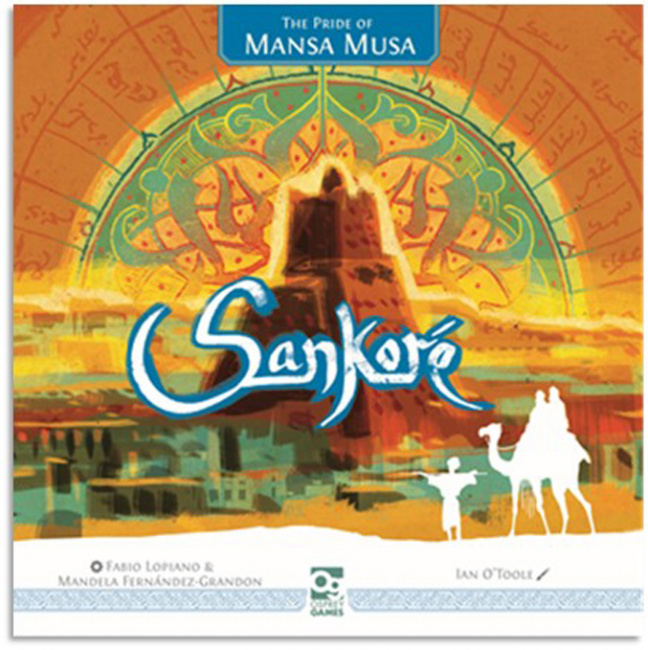 Osprey Games will release
Sankore: The Pride of Mansa Musa
, a new Eurogame by Fabio Lopiano and Mandela Fernandez-Grandon, into retail in Q4 2023.
In this middle-weight board game, players take on management one of the Sankore Madrasah's prestigious schools to help spread higher education in 14th century Timbuktu. They will enroll and graduate pupils, teach classes, add to their curriculum, and fill their great library with books. Players will focus on advancing the collective knowledge theology, law, mathematics, and astronomy, which will eventually lead to the construction of the University of Sankore.
This game is for one to four players, ages 14 and up, and plays in 150 to 180 minutes.
Osprey has also announced General Orders: World War II, a worker-placement wargame from the creators of the Undaunted series (see "'General Orders: World War II'").