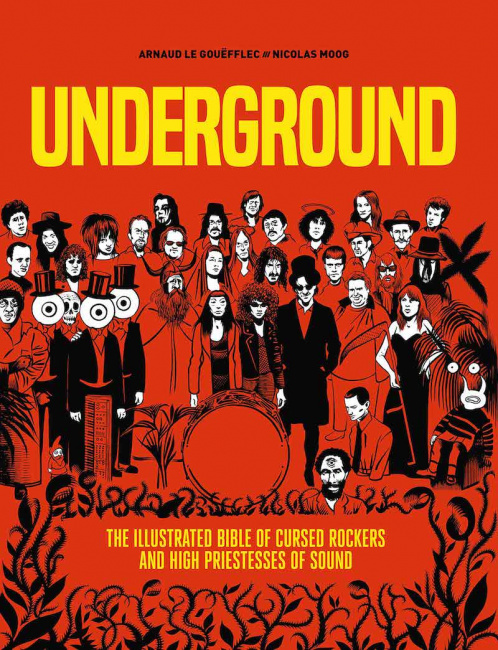 Titan Comics will publish
Underground: Cursed Rockers and High Priestesses of Sound,
by Arnaud le Gouefflec and Nicolas Moog, a 320-page chronicle of the past 50 years of outsider music. The book profiles 50 key musician and bands, including Daniel Johnston, Yma Sumac, Moondog, The Cramps, and Patti Smith. Titan will publish the 320-page black and white paperback on September 26, 2023, with an MSRP of $29.99.
Both the creators are musicians: Le Gouefflec is a novelist, comics writer, and singer/songwriter while Moog is a cartoonist and author who sings and plays multiple instruments.
Titan also has a graphic bio of seminal rapper Gil Scott-Heron in the works (see "
'In Search of Gil Scott-Heron' Examines the Life of the Godfather of Rap
").
Click Gallery below for preview!