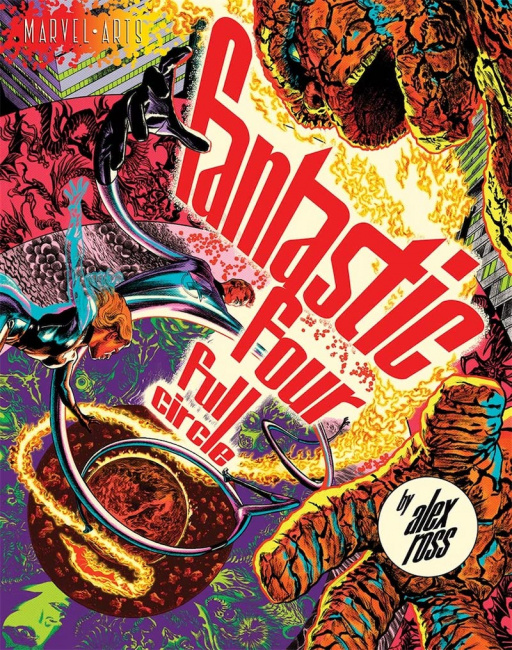 Abrams ComicArts, which was founded in 2009 as an imprint of Abrams Books, will expand to become a full division of the company, alongside its adults and children's books groups. The new division will continue to publish graphic novels and books about the history of comics for adults and will add manga and international titles to its catalog. The division will also continue to publish MarvelArts and Megascope titles (see "
Abrams ComicArts Launching Marvel Graphic Novel Line
" and "
Abrams ComicArts Adds New Graphic Novel Imprint
"). Surely Books, the imprint curated by Mariko Tamaki (see "
Abrams Announces LGBTQIA Graphic Novel Line
") will not be part of the new division; those titles will be published separately.
Newly appointed Vice President and Publisher Rodolphe Lachat will oversee the ComicArts division; Lachat is also the Publisher of Cernunnos, another imprint, and he will continue to be an editor there. Charles Kochman, who created ComicArts, will be Editor-in-Chief and will also continue to edit Jeff Kinney's Diary of a Wimpy Kid books and graphic novels for younger readers, which are published under the Amulet imprint.
The first season for the new division will be Fall 2024, and Abrams announced several titles, including The Veracity Vortex, by Chip Kidd and Michael Cho and a deluxe edition of Alex Ross's Fantastic Four: Full Circle, both in the MarvelArts line, and graphic adaptations of Cormac McCarthy's The Road and Thomas Piketty's Capital and Ideology.
Abrams is owned by the French firm Media-Participations. "Media-Participations has built much of its success and reputation based on its extraordinary catalog of comics, graphic novels, and manga," Lachat said in a statement accompanying the announcement. "These formats are intrinsic to our identity... Launching the first Abrams manga program, we will be able to leverage the relationships MPP, one of the first manga publishers in Europe, has built. Our new titles—soon to be announced—will further the immense richness and diversity of the Japanese culture here in the US."