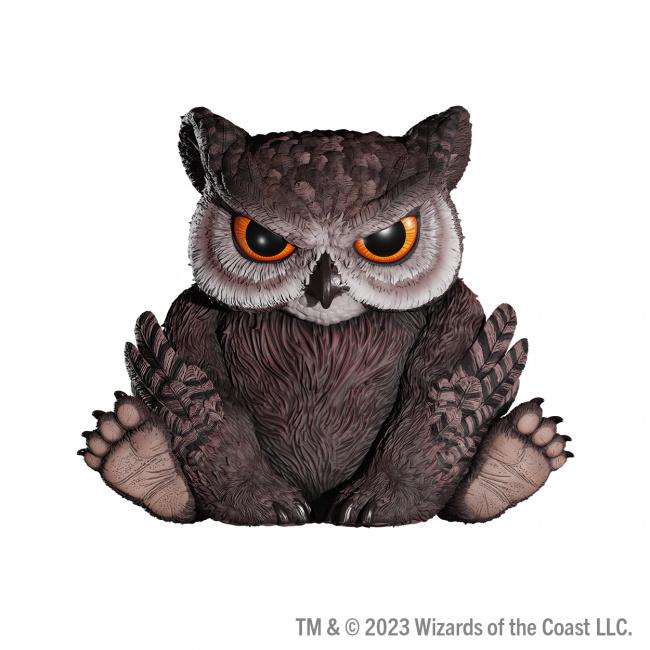 WizKids unleashed
D&D Replicas of the Realms: Baby Owlbear Life-Sized Figure
, a new life-sized replica, for release into retail in February 2024.
As the world learned from Baby Yoda and the various baby dragons from Game of Thrones, nothing inspires sales like baby versions of fantasy creatures. WizKids' Baby Owlbear Life-Sized Figure will likely be no different. The figure stands 11" tall and is made from soft foam. The figure is hand painted to highlight every detail of this adorable guardian of bookshelves and cash wraps. This item will also be net priced.
WizKids and NECA unveiled two new Dungeons & Dragons 7" Scale Action Figures, Ultimate Strongheart and Ultimate Zarak, for release into retail (see "Two New 'Dungeons & Dragons' 7-Inch Scale Action Figures").
Click on Gallery below for full-size images!