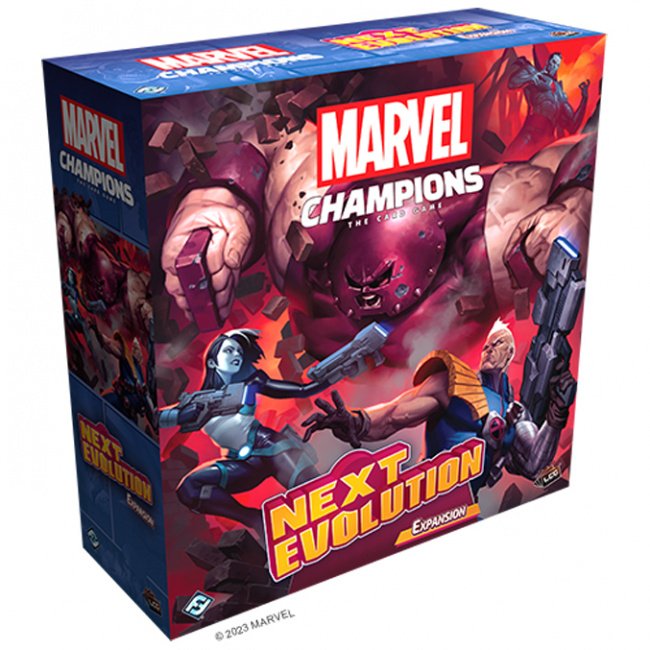 Fantasy Flight Games will release
NeXt Evolution
, an expansion for
Marvel Champions: The Card Game
, into retail on August 18, 2023.
This sixth expansion for Marvel Champions features X-Force characters. The expansion adds Cable and Domino as two playable heroes with pre-constructed decks. They will do battle against villains like the Marauders, Juggernaut, and Mister Sinister over the course of five new scenarios. These scenarios can be played as part of a campaign or on their own as individual adventures.
The expansion supports one to four players with the core box, is for ages 14 and up, and plays in 60 minutes. It will retail for $44.99.
Fantasy Flight Games recently released Rogue Hero Pack, for Marvel Champions: The Card Game, into retail (see "'Rogue Hero Pack'").
Click on Gallery below for full-size images!