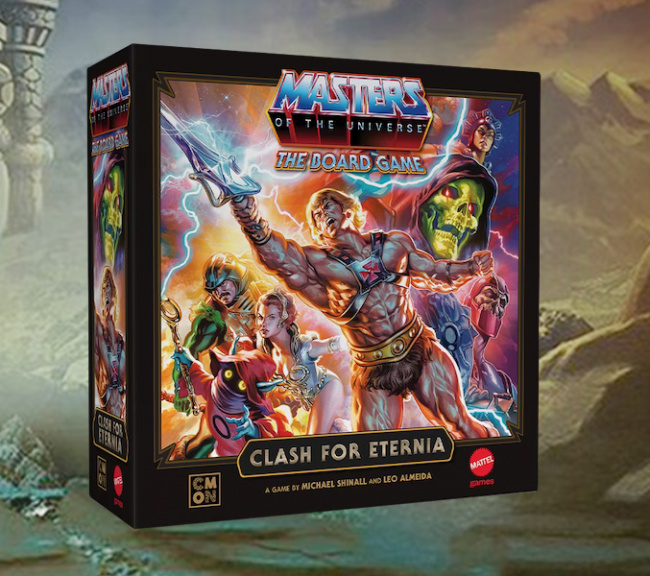 Asmodee will release
Masters of the Universe: The Board Game - Clash for Eternia
into retail on May 5, 2023.
CMON was awarded the license to MOTU in 2020 (see "CMON Travels to Eternia"), and later ran a Kickstarter to fund this game. The Kickstarter raised $2,046,517 from 8,166 backers (about $251 per backer). This is a competitive one-versus-many game where players can play as either the Heroes or the Villains of Eternia. Each of the characters has unique abilities and skills to help them on the battlefield. Players will need all the resources they can muster to harness the power of Grayskull and win.
This game is for one to five players, ages 14 and up, and plays in 60 minutes. It will retail for $109.99.