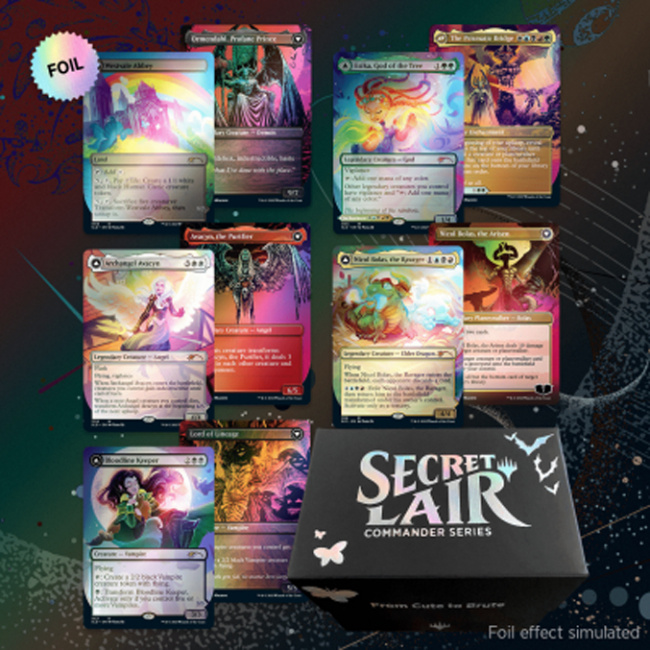 Wizards of the Coast announced
From Cute to Brute
, a new
Magic: The Gathering - Secret Lair
Commander Deck, which is on DTC preorder as of May 8, 2023.
This new Commander Deck drop features transformation cards that have a "cute" front-face artwork and a "brutish" back-face artwork. Some of the more desirable cards included in this deck are Nicol Bolas, Ravager; Bloodline Keeper; Jace, Vyrn's Prodigy and Bloodline Keeper. The 100-card deck will come with 5 foil borderless cards. It will showcase 42 double-faced reprints, 53 single-faced reprints, 15 double-faced tokens, and 5 double-faced display cards.
It is on preorder for $149.95.
For more information on future releases of Magic: The Gathering products, check out ICv2's 2023 calendar (see "'Magic: The Gathering' 2023 Release Calendar").