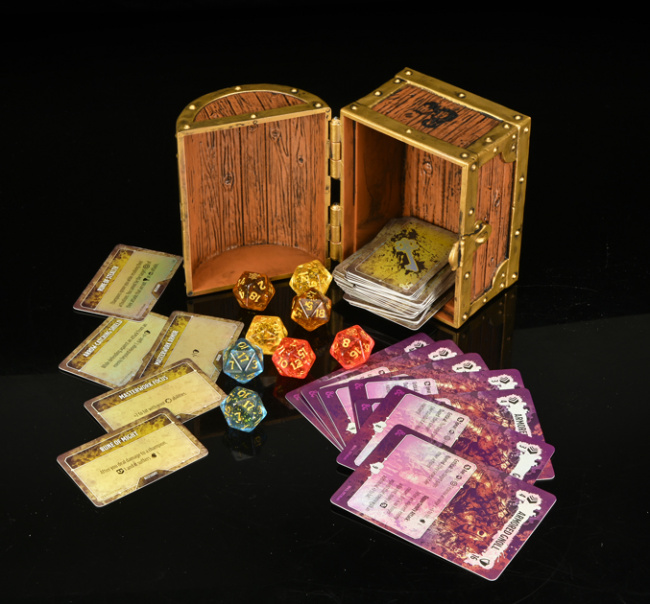 WizKids will release
Championship Kit - Gold Treasure Chest
and
Storyline OP Pack 1 - Ancient Construct
,
for
Dungeons & Dragons Onslaught
, into retail. These two products were both previewed in the WizKids showcase at GAMA Expo 2023 (see "
Part 1
").
The
Championship Kit - Gold Treasure Chest
provides a wonderful piece of loot for eight players to battle over in a Store Championship. The kit includes two foil decks of treasure cards, one for each of the top two finishers, and a Gold Treasure Chest accessory for the store champion. It also includes 8 translucent gold ink and glitter D20 dice and 9 Foil Gnoll cards to give away. This kit will hit stores in September 2023.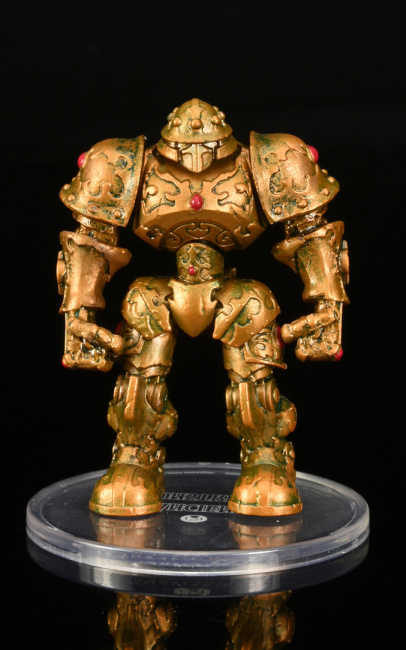 The
Storyline OP Pack 1 - Ancient Construct
allows stores to run a six-week storyline event revolving around a powerful Ancient Construct. Each week, players take on a different scenario where the Construct exhibits different modes of battle. As they go, players will collect different pieces of the construct allowing them to actually build a modular Construct figure. The kit is built for four players, and at the end of the six weeks, they player with the best record will win an exclusive Akanke, the Goblin Artificer figure. The
Storyline OP Pack 1
will hit stores in October 2023.
Click on Gallery below for full-size images!