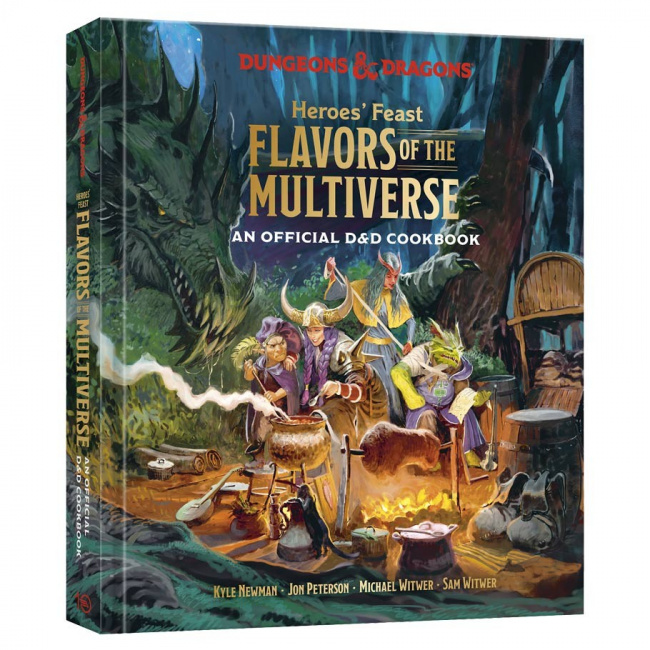 Penguin Random House will release
D&D Heroes' Feast: Flavors of the Multiverse
, a fantasy-themed cookbook, into retail on November 7, 2023.
This cookbook, from the authors of the New York Times best-selling Heroes' Feast cookbook, expands into the Multiverse for more adventurous recipes. It presents a culinary tour of the various settings within the D&D Multiverse, from Forgotten Realms and beyond. The book offers a total of 76 dishes created by a professional chef from a top test kitchen and features everything from appetizers to main courses to desserts. It even includes recipes for after-dinner cocktails.
D&D Heroes' Feast: Flavors of the Multiverse will retail for $35.00.
Penguin Random House has also announced Dungeons & Dragons: Lore & Legends (see "Through 'Lore & Legends'").