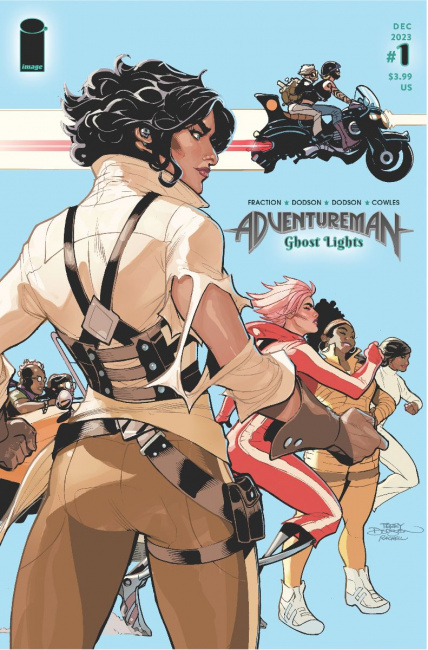 The Adventureverse will return in December 2023 with a new two-issue miniseries,
Adventureman: Ghost Lights,
by writer Matt Fraction, artist and colorist Terry Dodson, and inker Rachel Dodson. The original Adventureman series launched in 2020 (see "
Preview: 'Adventureman' #1
") with the story of Claire, a single mom and one of the few people who remembers the pulp hero Adventureman, whose series ended on a cliffhanger; 80 years later, she becomes the new Adventureman. In Adventureman: Ghost Lights, Claire and her sort-of boyfriend Chris are called on to defend Earth from an evil mastermind. The first issue will be released on December 20 with a main cover by the Dodsons and a variant by Swayby.