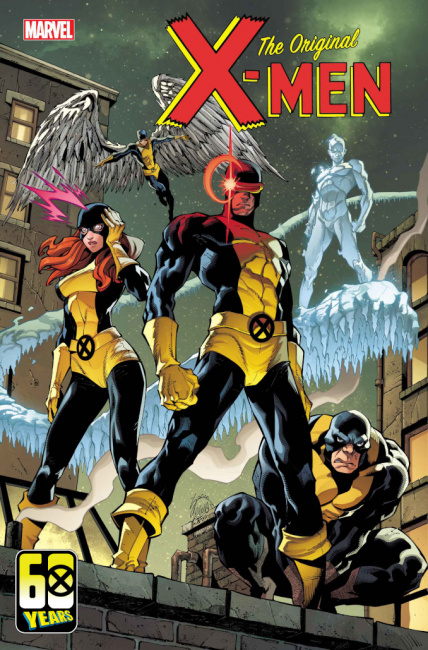 On December 20,
Original X-Men
#1 by Christos Gage and Greg Land marks the X-Men's 60th anniversary.
The super-sized
Original X-Men
#1 features the founding five X-Men (Cyclops, Marvel Girl, Beast, Iceman, and Angel), the team from the 1963
X-Men
#1 by Stan Lee and Jack Kirby. The cover, shown here, is by Ryan Stegman.
Taken across time to present day, similar to the
All-New X-Men
written by Brian Michael Bendis in 2012, the team is sent by the Phoenix Force on a multiversal mission. The younger, idealistic versions face off against their older, more powerful, more jaded selves and all make hard choices. This one-shot will leave one of the team members trapped in today's world and set up a new X-Men series for 2024.