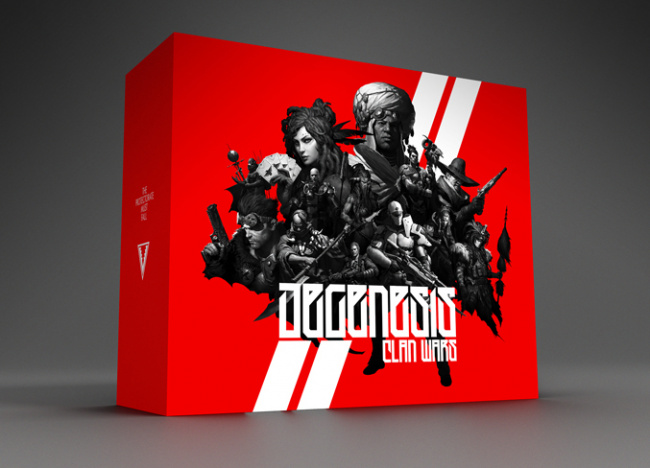 CMON inked a deal with Sixmorevodka Studio to publish a
Degenesis - Clan Wars
board game, which will be crowd-funded on Kickstarter.
The board game will be based on SMV's primal punk RPG, which is free to play and has a strong international following. This game will be set in SMV's dystopian futureverse where humans have formed different cultures and cults to survive a world devastated by asteroids. It will be a story-driven, asymmetrical, semi-cooperative game that features factions engaged in tactical combat in an effort to conquer the world.
"The team at SMV have done a tremendous job creating and cultivating the world of Degenesis, and we're very excited to help launch this game to a worldwide audience," said CMON COO David Preti. "
Degenesis - Clan Wars
features iconic characters and villains, surprising and twisted storytelling, genre-defining art, and incredible miniatures, all adding up to an amazing gameplay experience."
The project will be helmed by Marko Djurdjevic with game design by Renart De Maupertuis and Liam Foley as well as art by acclaimed illustrator Ricardo Padierne Silvera. The game is expected to arrive in Q3 2024.
CMON has also recently hired veteran artists Paolo Parente and Paul Dainton as Senior Artists (see "
CMON Recruits Paolo Parente, Paul Dainton
").