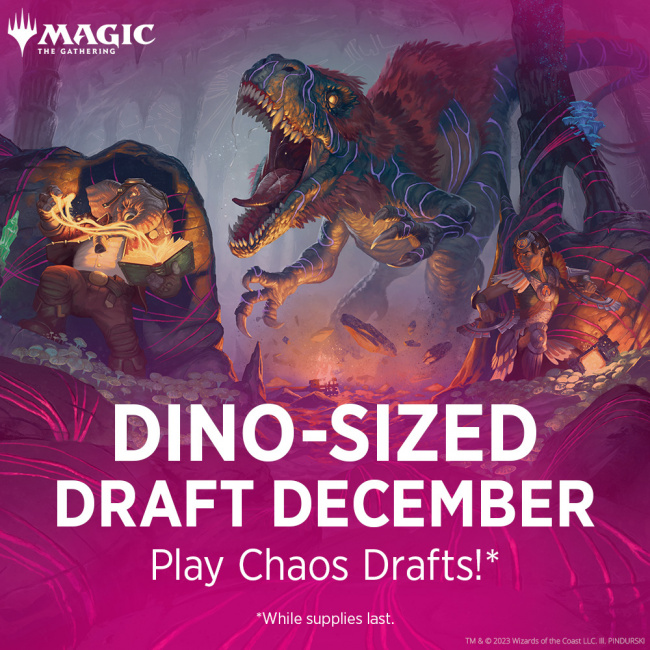 Wizards of the Coast announced Dino-sized December in-store events, a new promotion for
Magic: The Gathering
.
To help reinvigorate in-store draft events prior to the introduction of Play Boosters (see "
Consolidate 'Magic: The Gathering' Product SKUs
") and clear out any piles of Draft product sitting on retailers' clearance tables, WotC will be sending WPN locations in North America, Europe, and select Asia-Pacific countries one Draft Booster box of
March of the Machine
to inspire them to schedule and run Dino-sized Draft events. These chaos draft events occur in player pods of eight, and players draft four packs instead of the usual three. The Dino-sized event can alternatively be run as sealed events with seven packs instead of six.
WPN Premium stores will receive two Draft boxes instead of one. No new promos have been announced to support these events.