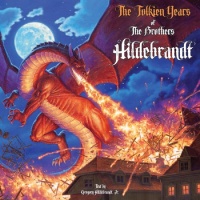 The Tolkien Years of the Brothers Hildebrandt TP
Publisher: Dynamite Entertainment
Release Date: October 2012
Cover Price: $29.99
Writer: Greg Hildebrant Jr.
Artist(s): Greg & Tim Hildebrandt
Cover: Greg & Tim Hildebrandt
Format: 152 pgs.; Full-Color; Trade Paperback
Rating: Teen+
Gregory Hildebrandt Jr., son and nephew of internationally renowned artists Greg and Tim Hildebrandt participated in and witnessed the creation of the best selling Tolkien calendars. Gregory shares his recollection of the creation of this art from the very first sketch to the completion of the fifty-four original paintings. This beautifully illustrated book includes all of the art from the 1976, 1977, and 1978
The Lord of the Rings
calendars originally created for Ballantine Books. Also included are concept sketches, posing photos, commissions, and new works by Greg Hildebrandt.
About the author:
Gregory Hildebrandt Jr. is a screenwriter, novelist, and has worked in the film industry. He is presently working on a new screenplay and graphic novel with his father, Greg.
Description of preview: 12 pages (5-16)
Next Page >>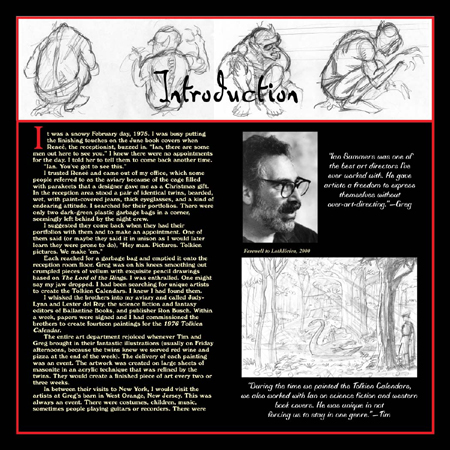 Next Page >>