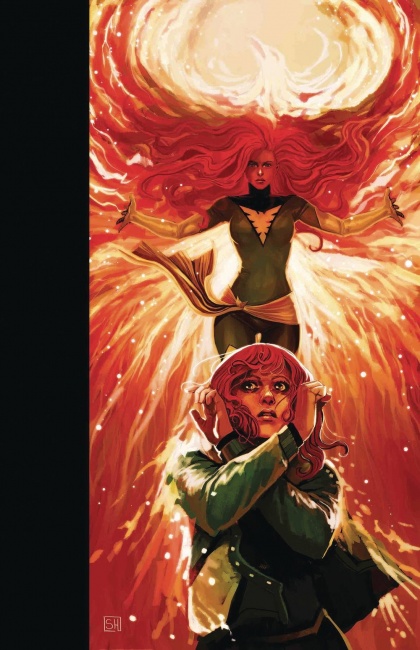 Generations: Phoenix & Jean Grey #1
Publisher: Marvel Comics
Release Date: August 9, 2017
Cover Price: $4.99
Writer: Cullen Bunn
Artist: R.B. Silva
Cover: Stephanie Hans
Format: 40 pgs., Full-Color
Rating: Teen +
Teenage Jean Grey is willing to do whatever it takes to avoid the fate that befell her predecessor. But when Jean is cast through time and comes face-to-face with the newly possessed Phoenix, will she find the key to saving herself…or learn that her fate is sealed? But what Universe changing events will be witnessed on the final pages of this story?!
Variant Cover by Terry Dodson (No order restrictions).
Connecting Variant Cover by Alex Ross (Retailers may order 1 copy of this variant for every 50 copies they ordered of the combined total between main cover and Dodson variant.)
Description of preview: 7 total pages (2 covers and 5 interior pages).