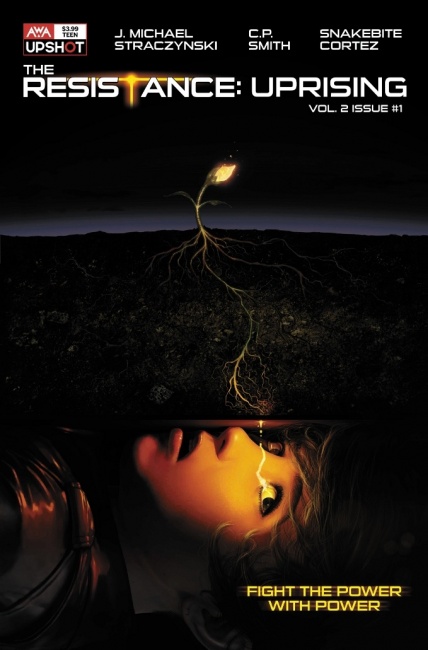 Publisher Description
. "Fight the power (with power)." Acclaimed writer J. Michael Straczynski returns to the prescient, ambitious world of
The Resistance
. In the wake of the assassination of their leader, the Resistance is in disarray, disconnected from each other and hunted by authorities around the world – including an army of "reborns" recruited by the American government. To avert decimation at the hands of a fascistic government crackdown, the Resistance must discover the ace up their sleeve, and then the key to unlocking it.
The Resistance: Uprising Vol. 2
#1 is written by J. Michael Straczynski with interior artwork by C.P. Smith and features two covers: Cover A by Rahzzah and Cover B by Mike Deodato. It carries a $3.99 cover price and will be on sale in comic book stores on April 7th, 2021.
Click on Gallery below to see full-sized images of the preview.