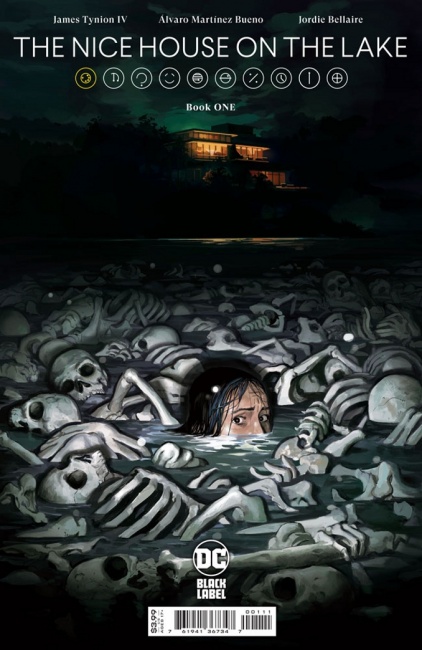 The Nice House on the Lake #1 (Of 12)
Publisher: DC Comics
Release Date: June 1, 2021
Cover Price: $3.99
Writer: James Tynion IV
Artist: Álvaro Martínez Bueno
Cover(s): Álvaro Martínez Buen (Main); Martin Simmonds (Variant); Werther Dell'Edera & Giovanna Niro (1:25 Variant)
Format: 32 pgs., Full-Color
Rating: Mature
Publisher Description
: In the debut issue of
The Nice House on the Lake
by James Tynion IV and Álvaro Martínez Bueno, launching June 1, everyone who was invited to the house knows Walter. Some met him in childhood; some met him months ago. And Walter's always been a little... off. But after the hardest year of their lives, nobody was going to turn down Walter's invitation to an astonishingly beautiful house in the woods, overlooking an enormous sylvan lake. It's beautiful, it's opulent, it's private—so a week of putting up with Walter's weird little schemes and nicknames in exchange for the vacation of a lifetime? Why not?
In the first twelve-issue season of
The Nice House on the Lake
, the overriding anxieties of the 21st century get a terrifying new face—and it might just be the face of the person you once trusted most! On sale June 1 from DC's Black Label imprint.
Click Gallery below for full-size images.