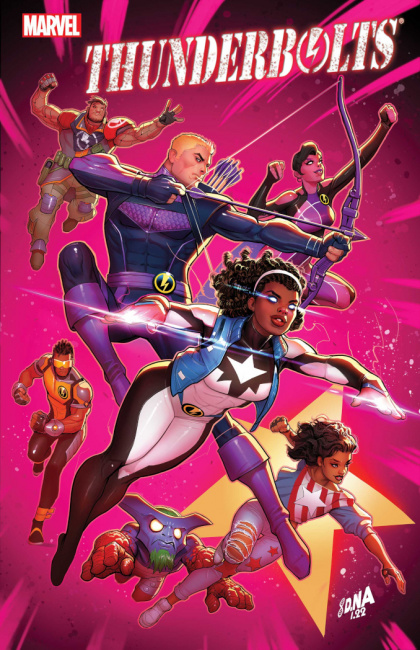 Publisher Description
. Super-powered crooks have taken hostages in Staten Island? A dimensional rift tears open in Chinatown? Monsters running amok at the Met? Call in the THUNDER!
This May, New York City will have its own authorized team of super heroes in Thunderbolts #1! Rising out of the destruction of
Devil's Reign
, this all-new lineup of Thunderbolts will star in a limited series by superstar creative team, writer Jim Zub and artist Sean Izaakse. Zub previously penned an action-packed run of the series in 2016 and now returns to tell the adventures of a new Hawkeye-led Thunderbolts that includes favorites like Spectrum, America Chavez, Power Man, and Persuasion plus the exciting debut of Gutsen Glory, an experienced cyber-soldier seeking new glory!
In the aftermath of
Devil's Reign
, the Big Apple has big problems, and it's up to a new group of Thunderbolts to turn things around. But when Clint Barton gets tasked with heading up this team and proving they can go toe-to-toe with anything the Marvel Universe can throw at them, the first opponent he's going to have to face is himself.
Check out three covers of the debut issue now and be there when an all-new era of Thunderbolts begins on May 25.
Thunderbolts #1 (Of 5)
Written by Jim Zub
Art by Sean Izaakse
Cover A by David Nakayama
Cover B by Sean Izaakse
Variant Cover by Paulo Siqueira
On Sale May 25, 2022
Click Gallery below for full-size images.