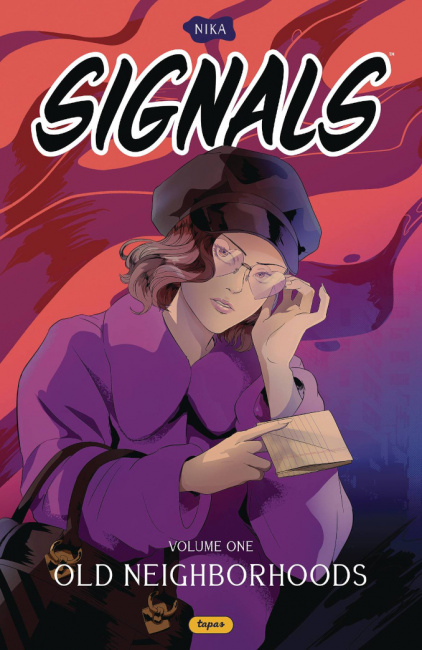 Signals Vol. 1: Old Neighborhoods TP
Publisher: Dark Horse Comics
Release Date: October 18, 2023
Cover Price: $24.99
Creator: Nika
Cover: Nika
Format: 256 pgs., Full-Color, 6 5/8" x 10 3/16", Trade Paperback
ISBN: 978-1-50673-842-0
Rating: 16+
Publisher Description
. Mel Song is an unlikely fit for a crack investigator--in her downtime she loves watching soap operas in her pajamas, eating instant ramen, and internet shopping. But she has one secret weapon: the ability to read minds. Still, Mel can't afford to get complacent. Not when there is a fresh threat brewing in the shadows of New York City... Nika's thrilling suspense story Signals arrives in its print debut from Dark Horse and Tapas, part of a new collaboration!
Click Gallery below for full-size images.
For more Webtoon Week articles,
click here
.