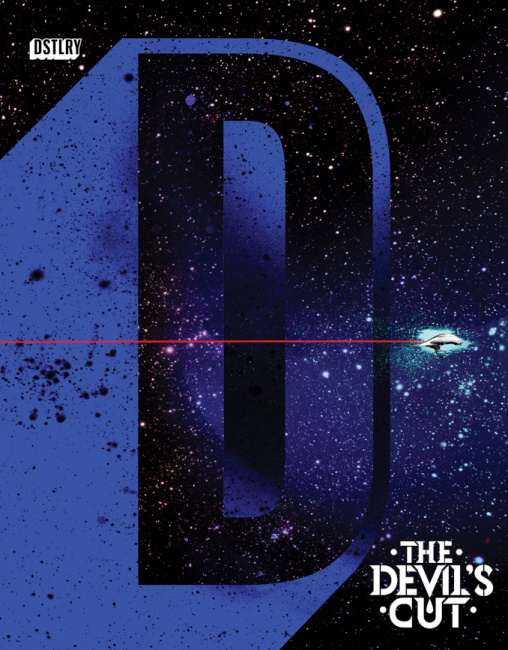 The Devil's Cut (One-Shot)
Publisher: DSTLRY
Release Date: August 30, 2023
Cover Price: $9.99
Writer(s): Various
Artist(s): Various
Cover(s): Jock (Main), Francesco Francavilla (Variant), Becky Cloonan (1:10 Variant), Tula Lotay (1:25 Variant), Joëlle Jones (1:50 Variant), & Mirka Andolfo (1:75 Variant)
Format: 88 pgs., Full-Color
Rating: N/A
Publisher Description
.
The Devil's Cut
is your introduction to DSTLRY, a new publisher redefining creator-owned comics. In the aging process, the whiskey that evaporates is called the Angel's Share. But the most potent spirits are captured in the wood-the Devil's Cut.
This is
The Devil's Cut
-unfiltered stories from the most fearless creators, offering a distinct taste of the quality to come. 88 oversized pages printed on premium paper, featuring a flight of high-proof work from our Founding Creators including Scott Snyder, James Tynion IV, Tula Lotay, Mirka Andolfo, Jock, Becky Cloonan, Brian Azzarello, Marc Bernardin, Elsa Charretier, Lee Garbett, Joelle Jones, Stephanie Phillips, Ram V, Jamie McKelvie, Junko Mizuno and friends including Francesco Francavilla, Ariela Kristantina, Eduardo Risso, Christian Ward, and more. Edited by the legendary Will Dennis.
Eleven stories combine to make
The Devil's Cut
including:
"Spectregraph" by James Tynion IV, Christian Ward, and Aditya Bidikar
"Shepherd" by Marc Bernardin, Ariela Kristantina, Lee Loughridge, and Bernardo Brice
"8 Rules to Make It Out in One Piece" by Elsa Charretier, PK Colinet, Nick Filardi, and Clayton Cowles
"What's Mine is Hearse" by Stephanie Phillips, Joëlle Jones, and Lucas Gattoni
"A Blessed Day" by Mirka Andolfo, Fabio Amelia, Arancia Studio, and Steve Orlando
"The Stowaway" by Jock
"Deleted Scene, #2" by Brian Azzarello, Eduardo Risso, and Jared K. Fletcher
"White Boat" by Scott Snyder, Francesco Francavilla, Andworld Design, and Tyler Jennes
"What Happens Next…" by Jamie McKelvie and Aditya Bidikar
"Waiting to Die" by Ram V, Lee Garbett, Lee Loughridge, and Aditya Bidikar
"What Blighted Flame Burns in Thee?" by Becky Cloonan, Tula Lotay, and Richard Starkings
The Devil's Cut features a main cover by Jock, an open-to-order variant cover by Francesco Francavilla, and incentive variant covers by Becky Cloonan (1:10), Tula Lotay (1:25), Joëlle Jones (1:50), and Mirka Andolfo (1:75).

Available for pre-order now and on sale at local comic shops on Wednesday, August 30.

Click Gallery below for full-size images.