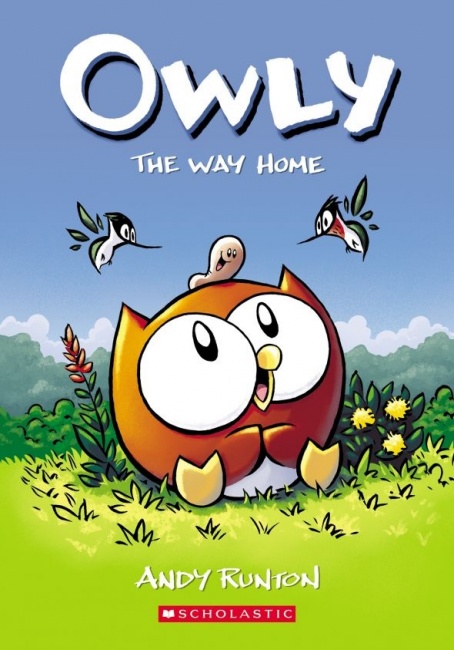 Owly: The Way Home GN
Publisher: Scholastic/Graphix
Release Date: February 2020
Price: $10.99 / $22.99
Creator: Andy Runton
Format: 160 pgs., Full-Color, 5.25"x7.5", Trade Paperback/Hardcover
ISBN: 978-1-3383-0065-9 (TP) / 978-1-3383-0066-6 (HC)
Age Rating: 7-10
ICv2 Rating: 5 Stars out of 5
Owly
was an extremely good graphic novel series, but it suffered from the same "weakness" as the early edition of
Bone
. The black-and-white artwork was really great, but not as appealing to children as a color edition might have been. For instance,
Bone
initially appealed to teens and adults, but the color version has been a huge hit with kids.
The same thing may happen with
Owly
, based on the color artwork planned for this volume. The difference in the artwork is tremendous, both because of the added color and the extra art quality that it permits. Andy Runton's art has been improved by the addition of color in this case, and some of the stories will get an extra boost from it. In a story with hummingbirds and flowers, for example, color can shine through.
The preview edition that Scholastic sent out for review only had some of the finished color pages, but those were enough to make the book exciting. Libraries that passed on the earlier edition should pick it up now, and individuals whose old copies have worn out may also consider buying this new edition.
Genuinely for all ages, although one or two small things may cause beginning readers to ask for assistance.
--
Nick Smith: Library Technician, Community Services, for the Pasadena Public Library in California.