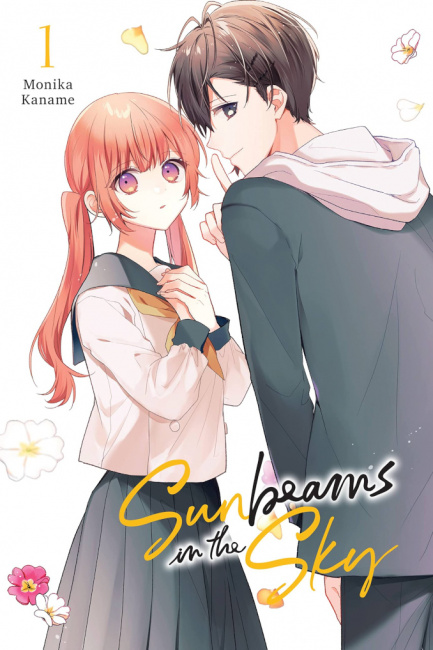 Sunbeams in the Sky Vol. 1 TP
Publisher: Yen Press
Release Date: April 22, 2023
Price: $12.99
Creator: Monika Kaname
Format: 198 pgs., B&W, 5" x 7.5", Trade Paperback
ISBN: 978-1-9753-5231-8
Age Rating: Teen
ICv2 Rating: 3.5 Stars out of 5
The story and art of this manga are quite good, but the setup for the plot is such a strange sequence that it detracts from the quality, especially since it involves a very traumatic episode for one of the characters. Not only is the trauma not resolved, but the motive for the bad things that happened don't quite make sense yet. Clearly, part of the story hasn't been told in this volume.
Identical twin teenagers Mio and Himari have done everything together all their lives, but as they enter high school, Himari wants to have a separate life. This involves going to a different school and living in a dormitory, but it's close enough to home that she and Mio meet every week to catch up on things. Then, something bad happens to Himari, bad enough that she leaves the boarding school and comes home to withdraw from the world. Only her sister's weird request that Himari pretend to be her for occasional school things draws her out of her shell, but there are also very complicated almost-romances involved. The fact that Mio and Himari have identical appearances but different interests and skill sets also helps to confuse things, but Himari's hidden trauma pops up a few times.
While there is humor in the story, it's much more a slice-of-life story with a little romance, mostly the beginnings of high school crushes. Teens, along with adults who want to relive the adventures of being teens, are the intended audience, and many will enjoy it. Some may react to the traumatic incident, however, or be confused by the not-quite-explained part of it.
-
Nick Smith