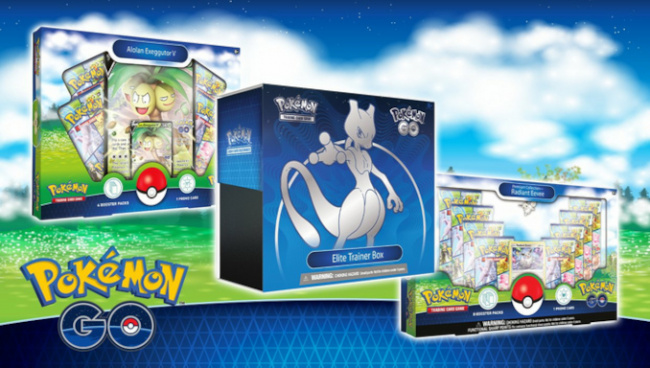 Sponsored
. For the first time, the
Pokémon Trading Card Game
is crossing over with the popular
Pokémon GO
mobile game! The new
Pokémon GO
expansion features photorealistic art capturing Pokémon as if they have jumped out into the real world. From Pokémon frolicking in a rural setting to Pokémon joining the fray in fast-paced city living, these brand-new cards feature fun, entertaining art.
The
Pokémon TCG: Pokémon GO
expansion includes new Trainer cards featuring some of Pokémon GO Trainers' favorite items and places like PokéStops, Lure Modules, and Egg Incubators. And just like in Pokémon GO, these items can prove to be strategically useful, so players should be sure to include them in their deck. The
Pokémon GO
expansion also features the return of Radiant Pokémon, but this time with the iconic evolutions of Kanto-region partner Pokémon: Radiant Venusaur, Radiant Charizard, and Radiant Blastoise! Each Radiant Pokemon has its own, unique Ability – but remember, each player's deck can only contain one Radiant Pokémon, so make your selection wisely.
Even Ditto, the Transform Pokémon, is getting in on all the fun! As you browse through cards from the
Pokémon GO
expansion, keep a look out for "suspicious" cards. These cards will have a Ditto icon on the bottom lefthand corner that lets players know they can peel away the top layer of the card (like a sticker) to reveal the Transform Pokémon and harness its unique Ability.
If you haven't already, it's time to get up and GO with the
Pokémon TCG: Pokémon GO
expansion! Now available in stores.