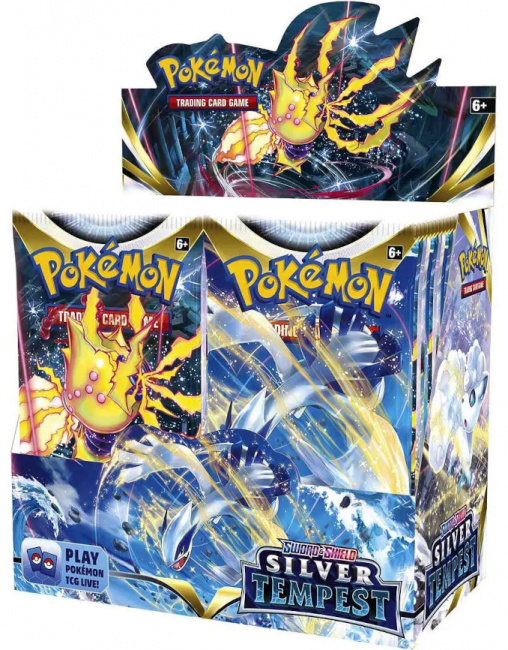 Sponsored
. Start an exciting, new journey with the
Pokémon TCG: Sword & Shield – Silver Tempest
expansion! Leverage the incredible power of Pokémon VSTAR and harness the unique abilities of all-new Radiant Pokémon to catch your opponent by surprise.
For the first time ever in the
Pokémon TCG
, a non-evolved Pokémon will be featured as a Pokémon VSTAR: Alolan Vulpix. Who says you must evolve to be a Pokémon VSTAR? While Alolan Vulpix VSTAR shatters barriers with its debut, it also creates powerful barriers on the battlefield with its Snow Mirage attack that deals 160 damage to your opponent's active Pokémon while also preventing all damage from Pokémon with abilities during your opponent's next turn! Nothing hits harder than an ice cold and calculated attack!
Lugia VSTAR also makes its debut as it emerges from the depths of the ocean to strike with its mighty VSTAR Power Summoning Star that allows the player to put up to 2 Colorless Type Pokémon that don't have a Rule Box from their discard pile directly onto their bench! This VSTAR Power could change the tide of a game as a player can strategically put Evolution Pokémon directly onto their bench without having to possess the earlier stages of that Evolution line.
If you're looking to take your opponent by storm and freeze them in their tracks, then pick up the
Pokémon TCG: Sword & Shield – Silver Tempest
expansion. Available in stores Friday, November 11.