Sponsored
. Get ready for an epic new partnership that's sure to knock your socks off! FairSquare Comics, a publisher owned by immigrants and minorities, has teamed up with the brand spanking new studio, Alien Books, and they are bringing an international flavor to the table with a commitment to quality, variety, and diversity in the world of sequential art. And now, with a multi-year agreement, Alien Books will be joining the FairSquare Comics family and getting worldwide distribution through Diamond Comic Distributors and Diamond Book Distributors. It's like they're creating a whole new color line just for them: FairSquare Gold!
CEO and Publisher of FairSquare Comics, Fabrice Sapolsky, is psyched about the new partnership: "The beautiful thing about Alien Books is that their catalogue complements ours. They're coming with incredible talents and genres such as Horror, Sci-Fi, Art Books and Western that we are not offering. This partnership is a no-brainer and I am thrilled by the possibilities it will bring for both companies."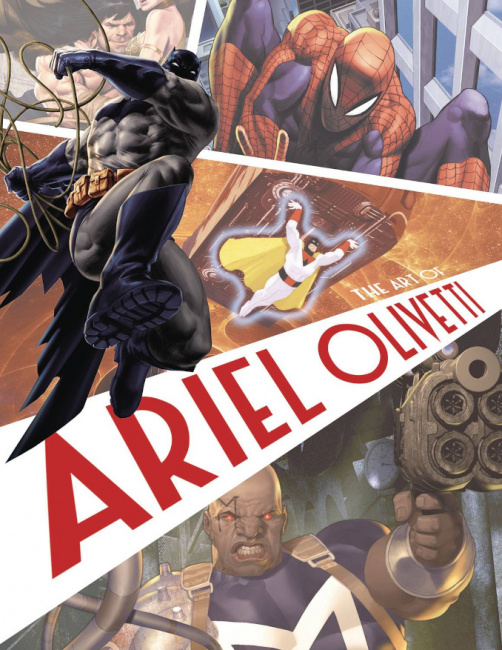 The first book from Alien Books is dropping in April 2023:
The Art of Ariel Olivetti
is an incredible art book featuring some of the maestro's most amazing pieces created over his 25-year career for Marvel Comics, DC Comics, Dark Horse Comics, BOOM! Studios, and more. You'll see Batman, Superman, Spider-Man, Venom, Cable, Space Ghost, and many others like you've never seen them before, commented on by Ariel Olivetti himself. It's going to be available in both hardcover and softcover editions, starting April 5th in the Direct Market and April 18th everywhere else.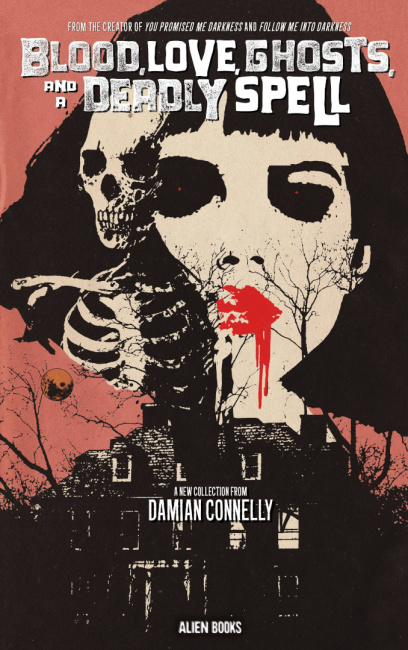 And if you're a horror fan, you're going to love what Alien Books has in store for you on April 12th! It's a horror anthology from bestselling writer and artist Damian Connelly called
Blood, Love, Ghost and a Deadly Spell
. It's a dark, atmospheric volume filled with four never-seen-before self-contained horror short stories and an illustrated poem that will terrify, unsettle, and astonish. And with three stunning covers by Damian Connelly himself, this comic book is sure to become a collector's item!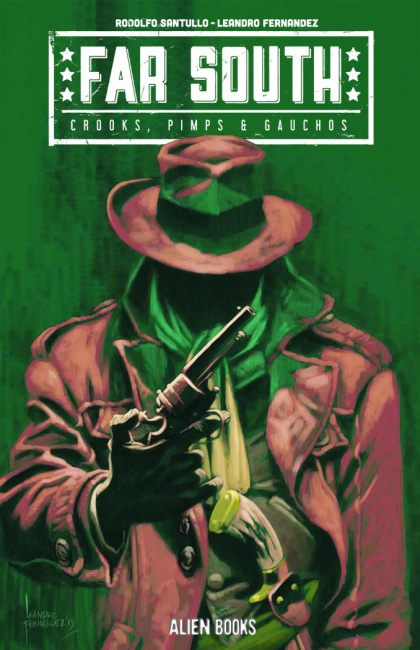 But wait, there's more! On May 17, 2023, Alien Books is bringing us a new kind of Crime Noir with
Far South: Crooks, Primps & Gauchos
. It's a series of short stories of jubilant violence, "
Sin City
style", set in the ancient land of the Gauchos, created by bestselling international author Rodolfo Santullo and "The Old Guard" superstar artist Leandro Fernandez, with a variant cover by Rafael Albuquerque. This comic will take you to an arid and wild land, cut off from the world, where tough and hot-blooded men run wild, fueled by crime, alcohol, and revenge. And it all goes down in a bar owned by the taciturn Montoya, where the worst scoundrels in the area come to settle their differences or talk about their setbacks. You know what they say: what happens in the Far South stays in the Far South!
From the spine-chilling horror of
Blood, Love, Ghost, and a Deadly Spell
to the gritty crime world of
Far South: Crooks, Pimps & Gauchos
, these new titles are sure to attract new readers! The partnership between FairSquare Comics and Alien Books brings an array of thrilling and diverse titles that nobody will be able to resist.
Click on Gallery below for full-sized cover images.