Humanoids has announced its August 2017 lineup which will include two English language editions of previously released materials.
First up is an all-ages story entitled Gregory and the Gargoyles. Written by Denis-Pierre Filippi with art by J. Etienne and Silvio Camboni, this is a book of magic and adventure as a young outcast is unexpectedly thrust back in time to an age of sorcery and magical beasts. This hardcover is full color and 96 pages, and it will retail for $12.95. It debuts August 23.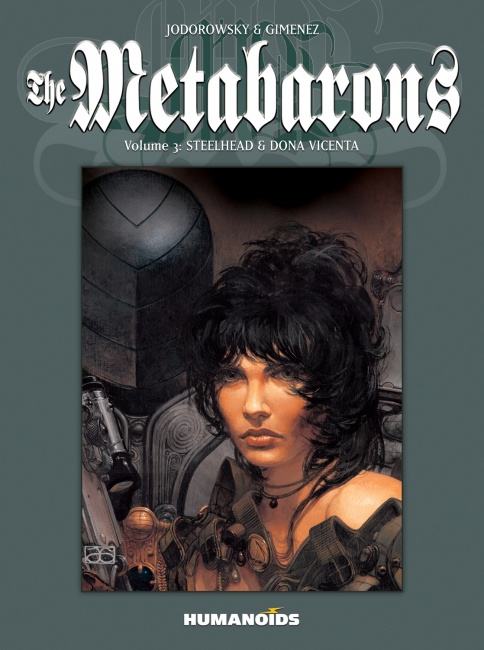 Next is the latest addition in Humanoids' re-releasing of classic Jodorowsky comics, the
Metabarons 3: Steelhead & Dona Vicenta
. Collecting the original volumes of Steelhead and Dona Vicenta, this is a full color, 132-page paperback edition that will retail for $14.95. This new volume follows
Volume 1: Othon & Honoraria
and
Volume 2: Aghnar & Oda
(see "
Carthago Returns and More Jodorowsky
"). It will be available August 9.
—Nathan Wilson