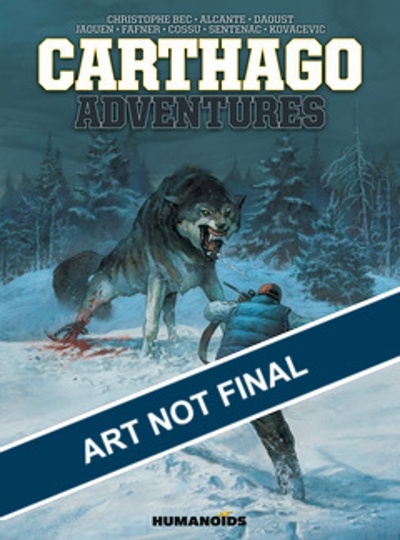 Humanoids continues a strong push into the summer with two more titles in its growing catalog of English-language bandes dessinees.

Debuting in June is the follow-up to 2016's Carthago with Carthago Adventures. This hardcover edition collects all four of the original French-language volumes published between 2011 and 2016 that examine the mythical, monstrous beasts of the Carthago universe. While the original Carthago story was penned by Christophe Bec and drawn by Eric Henninot and Milan Jovanovic, each of the Carthago Adventures features a Bec story shared with a different author and illustrative team.

First up is "Bluff Creek" by Bec and artist Jaouen. Set in 1985 in California, "Bluff Creek" finds explorers hunting for Big Foot while "Chipekwe" by Bec and illustrated by Fafner has London Donovan searching for a prehistoric beast across the world. "Aipaloovik," the third volume in Carthago Adventures, by Bec and co-writer Alcante with art by Brice Cossu and Alexis Sentenac, also focuses on Donovan's mission to capture a mysterious sea beast. Lastly is "Amarok" by Bec and co-writer Giles Daoust, and illustrations by Drazen Kovacevic. Again, Donovan unites with the Centennial Carpathian to find the Amarok, a prehistoric, ancient wolf creature plaguing the snow and ice. Carthago Adventures is a 272-page, full color hardcover that retails for $34.95.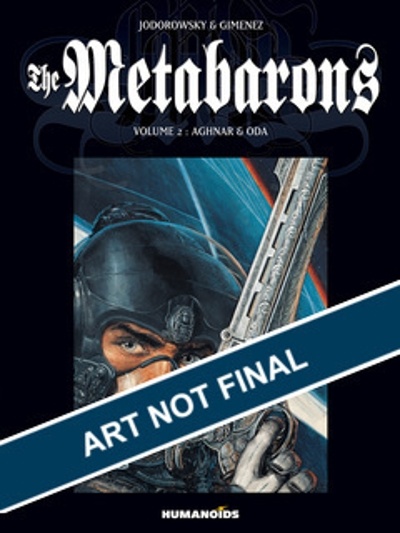 Also slated for June release is the second installment in Humanoids's paperback re-release of the classic
Metabaron
stories with
The Metabarons Volume 2: Aghnar & Oda.
Following April 2017's publication of
The Metabarons Volume 1: Othon & Honorata
,
Volume 2
by Alejandro Jodorowsky and Juan Gimenez continues the early explorations of the world crafted in the
Incal
and the mysterious characters and generations of Metabarons. This 136-page, full color paperback will retail for $14.95.
See Humanoids's May solicits here: "Humanoids May 2017 Solicits."
--Nathan Wilson