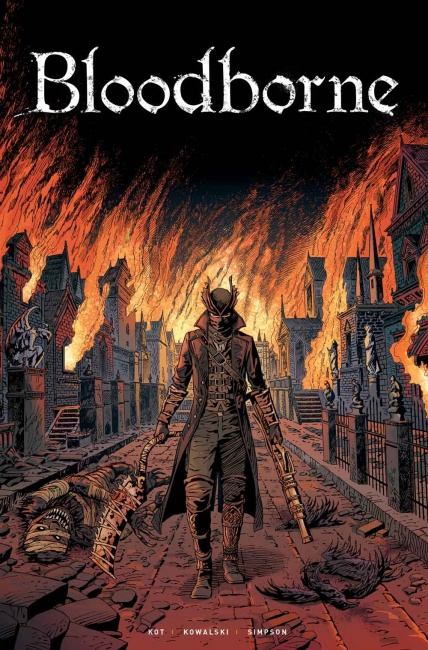 Titan Comics is bringing the popular
Bloodborne
video game series to comics.
Bloodborne: The Death of Sleep
is written by Ales Kot (
Generation Gone, Zero
) and illustrated by Piotr Kowalski (
Wolfenstein, Dark Souls
). The series kicks off in February.
The Bloodborne video game series debuted in March 2015 on the PlayStation 4. It was critically acclaimed upon release, sold more than 2 million copies, and won several awards, including two Golden Joystick Awards for PlayStation 4 game of the year and best original game. The role playing game follows a protagonist, called the Hunter, who pursues various horrific beasts in Yharnam, a decaying city plagued by blood-borne diseases.
Bloodborne will join several popular video game franchises in Titan's stable, including The Evil Within, Wolfenstein, and Dishonored (see "Titan Adds Video Game, Hammer Comic Titles").
CMON released a card game based on the property last year (see "'Bloodborne: The Card Game'"), and has both a CMON Play Game Night Kit (see "CMON Unveils Brick and Mortar Retail Program") and an expansion, The Hunter's Nightmare (see "CMON Unveils High-Profile Games"), planned for 2018.