Titan Comics has partnered with Bethesda Softworks for a trio of comics closely tied to hit video game franchises, and will resurrect a Hammer Films classic in a new miniseries.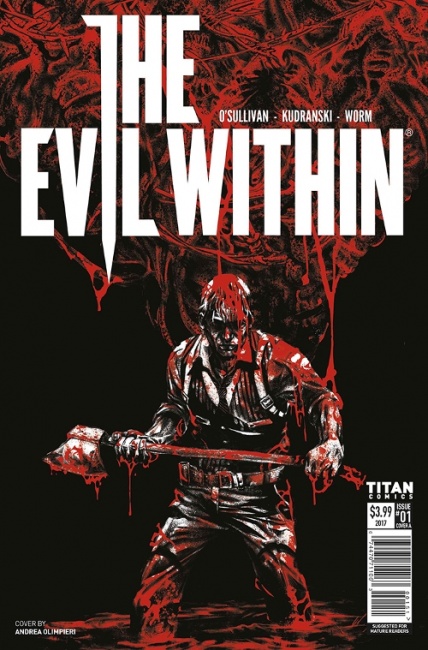 The Evil Within,
from writer Ryan O'Sullivan (
Warhammer 40,000: Dawn of War III, Turncoat
) and artists Damian Wyrm (
The October Faction
) and Szymon Kudranski (
Spider-Man
), serves as a lead-in to the upcoming
The Evil Within 2
video game. The first issue of the two-issue miniseries will be out on September 6. The game franchise is the creation of Shinji Mikami, who is also behind the
Resident Evil
series, and Titan published a similar prelude before the release of the first installment of the game (see "
'The Evil Within' Mini-Series
"). The miniseries follows franchise protagonist Detective Sebastian Castellanos, who is investigating a gruesome murder that might be the key to understanding his nightmarish experiences at Beacon Mental Hospital.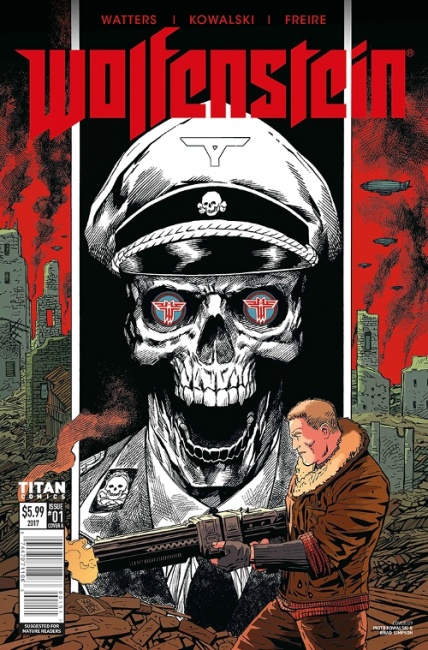 Nazis will be punched in
Wolfenstein
, from Dan Watters (
Limbo, Assassin's Creed: Uprising
) and artists Piotr Kowalski (
SEX, Dark Souls
) and Ronilson Freire (
The Mummy
). The two-issue miniseries is a prequel to the hotly anticipated video game sequel
Wolfenstein II: The New Colossus
. The first issue will be in stores September 13.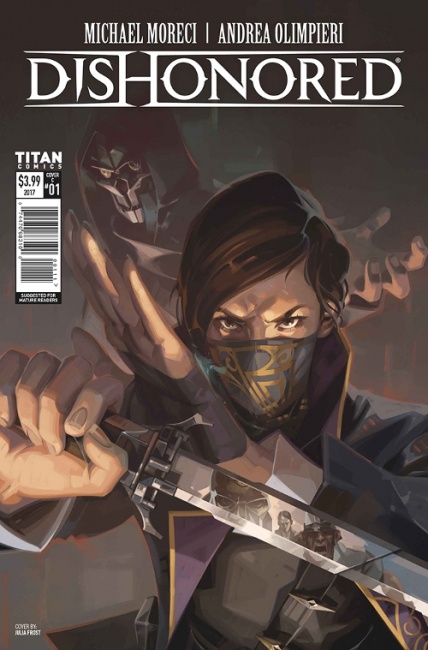 Dishonored: The Peeress and the Price
ties in with the upcoming downloadable content for
Dishonored
2. Written by Michael Moreci (
Roche Limit
) and illustrated by Andrea Olimpieri (
Dishonored
) and Mattia Iacono (
Demone Dentro
), the first of two issues will be in stores on September 27. In the miniseries, franchise protagonists Emily Kaldwin and Corvo Attano return to Dunwall, where they face a mysterious killer.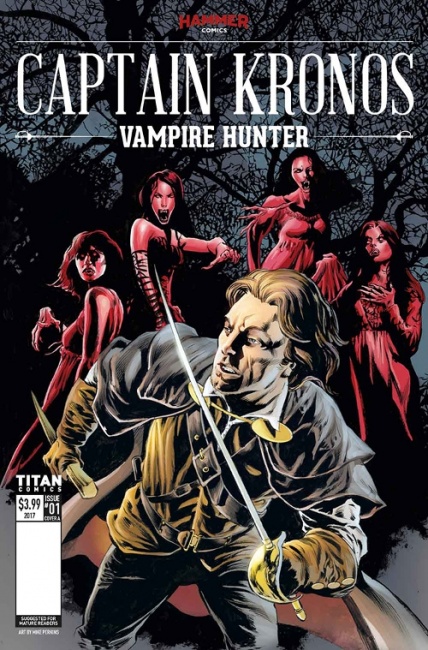 Hammer Films' legendary vampire hunter is revived in
Hammer Comics: Captain Kronos
#1 from Dan Abnett (
Aquaman, Guardians of the Galaxy
) and artist Tom Mandrake (
Sidekick, The Spectre
). Based on the cult classic 1974 movie, the first issue of four is due in stores September 27. The issue features covers by Mike Perkins and Mandrake and a Hammer Glamour photo cover featuring Hammer actress Caroline Munro.
Click the Gallery below to view the full-size cover images.