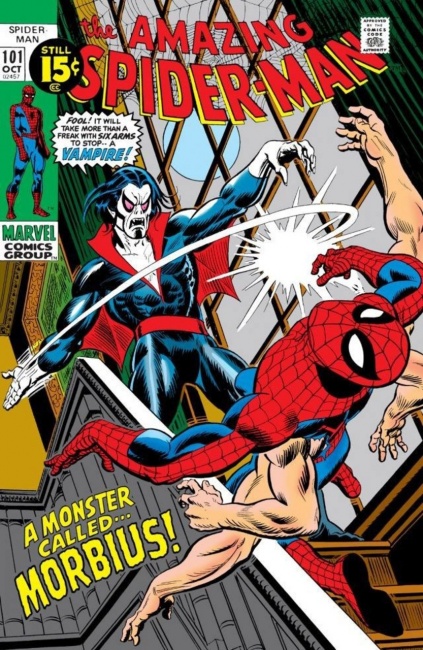 There has been progress on several geek movie projects recently, and we round up the news here.
Sony is developing Morbius, a film centered on Spider-Man scoundrel Morbius the Living Vampire, THR is reporting. The script was written by Burk Sharpless and Matt Sazama, who worked on the story for the Power Rangers movie. Morbius was introduced in Amazing Spider-Man #101, created by Roy Thomas and Gil Kane. Dr. Michael Morbius is a scientist who suffered from a rare blood disease, and his "cure" resulted in the thirst for blood, fangs, and super strength.
Warner Bros/ DC have moved up the release date for Wonder Woman 2, Deadline reported. Originally set to release on December 13, 2019, it is now opening on November 1, 2019 (see "Best in Shows--Q4 2019"). According to Deadline, Patty Jenkins will return to direct, and Gal Gadot is already locked in to reprise her role as the title character. There is speculation that the date was moved in response to Disney's recent move of Star Wars: Episode IX to a December start (see "'Star Wars: Episode IX,' 'Terminator' Sequel, 'Teen Titans Go!'").
Razor, Everette Hartsoe's self-published comic series, has been in development for a while, most recently with Rob Cohen attached to direct (see "'Razor' Cutting Her Way to the Big Screen"). Now China's Movie View International and Truth Fair Film Investment Ltd. have joined the project to co-produce and finance U.S. and international production, Deadline is reporting.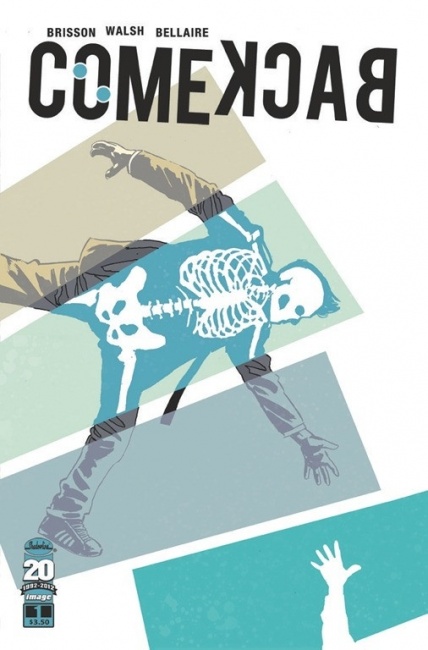 Ed Brisson's 2012 Image comic
The Comeback
is being adapted as a film project by Robert Kirkman and filmmaker Nacho Vigalondo (
Colossal
),
THR
reports. Sony Pictures has the rights, and the project will be produced via Kirkman's Skybound Entertainment banner. The time-travel adventure, follows two agents of Reconnect, a company that will rescue loved ones just before death by going back in time. This use of time travel tech is illegal, and the FBI are on the agents' case.
The Wrap is reporting that Suicide Squad 2 may be used to introduce super-villain Black Adam (played by Dwayne Johnson) to the DC cinematic universe. Insiders told The Wrap that the next Suicide Squad mission will be tracking down a weapon of mass destruction… which turns out to be Black Adam himself.
The Shazam! film has found its Billy Batson, according to THR. Billy is the boy at the center of the saga, who can transform into an adult superhero by uttering the magic word "Shazam!" Asher Angel, who plays Jonah Beck on Disney Channel's Andi Mack, will star opposite Zachary Levi (see "'Shazam! Gets Its Star'").