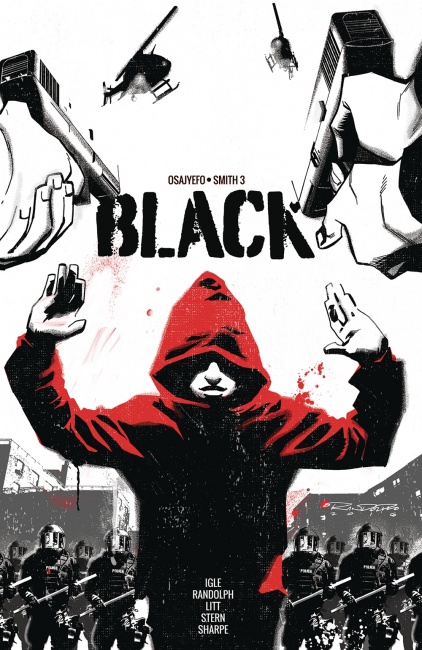 Studio 8 has signed on to adapt Kwanza Osajyefo and Tim Smith 3's superhero series
BLACK
. Director Seith Mann, who has worked on
The Wire, The Walking Dead, Elementary, Heroes,
and more, has been tapped to work on the adaptation, according to
Deadline
. Osajyefo and Smith will co-produce, and Black Mask Studios' Matteo Pizzolo will produce.
Drawn by Jamal Igle with covers by Khary Randolph, BLACK examines a world in which only black people have superpowers from the perspective of a young black man who survives being gunned down by police. Black Mask released the six-issue series, which was funded via a highly successful Kickstarter campaign. Barnes & Noble named the first volume of BLACK among its best of 2017 (see "Barnes & Noble Names The Best Comics Of 2017").
The adaptation is undoubtedly a direct result of the success of Marvel's Black Panther, a film made by, starring, and about black characters that has shattered records around the world (see "'Pacific Rim: Uprising' Tops Weak Box Office"). Studio 8 plans to build a franchise around BLACK and already has designs on followup BLACK [AF]: America's Sweetheart from Osajyefo, Smith, artist Jennifer Johnson, and cover illustrator Sho Murase. A third comic series in the franchise, BLACK [AF]: Widows and Orphans, is scheduled to launch this week.