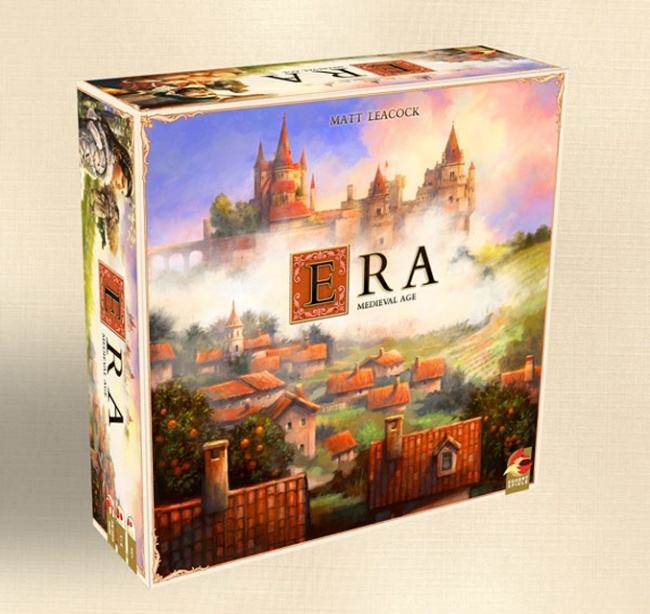 Matt Leacock has teamed up with Eggertspiele to produce a new line of "Roll & Build" games, beginning with
Era: Medieval Age
, which will premier at Gen Con this August.
Era: Medieval Age uses dice to represent the members of a medieval society. Players use these dice to acquire the components they need to build their own city, composed of 3D plastic models representing walls, towers, farmhouses, churches, and other buildings which can be inserted into their individual player boards. Players will also be able to interfere with their opponent's actions through extortion and scorched earth strategies, and will have to contend with medieval issues such as disease.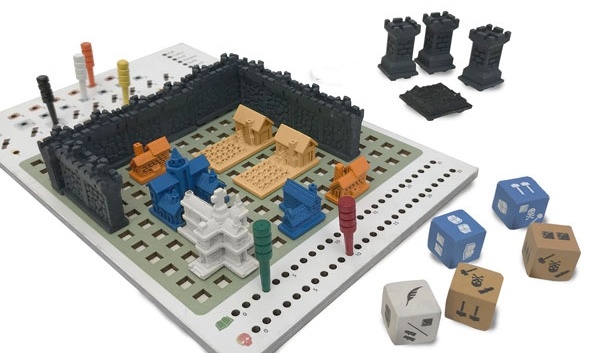 Details about the game, including MSRP, have not been released.
Era: Medieval Age
is intended for 1 to 4 players, ages 12 and up, and takes a little under an hour to play. The game will feature artwork by Chris Quilliams (
Coimbra, Azul
).
Eggertspiele recently released a new edition of its hit Camel Up (see "The Caravan of Dromedaries Returns in 'Camel Up 2.0'") and the disaster management game Blackout: Hong Kong (see "'Blackout: Hong Kong'").