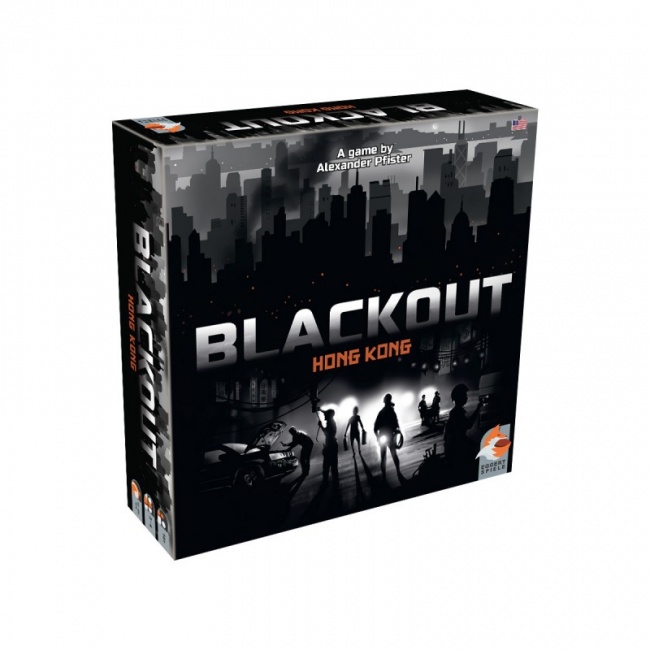 Alexander Pfister's
Blackout: Hong Kong
will be premiered by German publisher Eggertspiele at the
Spiel
fair in Essen Germany later this month, followed by a release into trade by its parent company.
Blackout: Hong Kong imagines the city hit by a catastrophic blackout that rapidly brings it to the brink of collapse. The players must take it into their own hands to restore power and stabilize the districts of the city by leading a team of specialists, managing their limited resources, and establishing crisis centers. The resources available change quickly from turn to turn, forcing players to respond to the shifting situation, while a hand management mechanic determines the makeup of their crew. The player who can best manage their team and complete their objectives wins the game.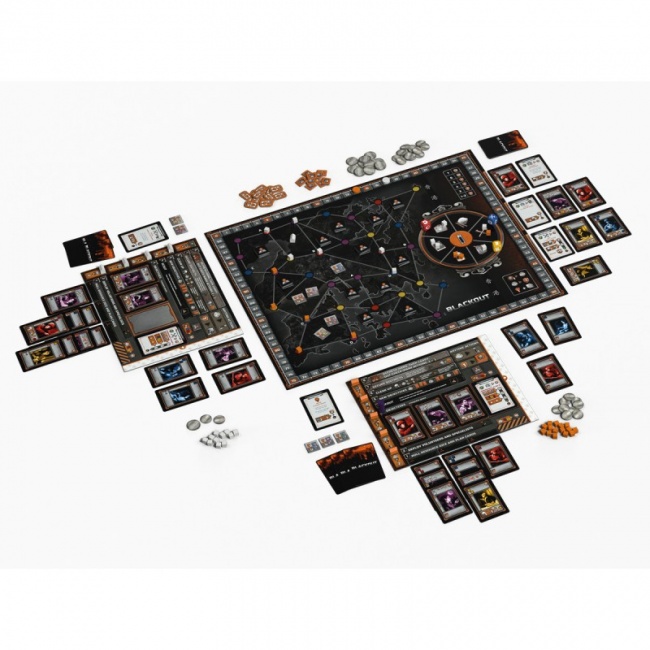 The game includes five chapters, which can be combined into a single campaign mode playable by 1 to 4 players. It comes with 1 game board, 4 player boards, 136 cards, 3 custom dice, 29 markers, 100 wooden cubes, 48 tiles, 4 scoring discs, 50 coins, and 36 tokens. It is intended for ages 14 and up, and takes between 75 and 150 minutes to play. MSRP is $69.99.
Eggertspiele was purchased by Plan B Games Europe in 2017. Earlier this year it released the Rails to the North expansion for Pfister's Great Western Trail (see "'Great Western Trail' Expands").