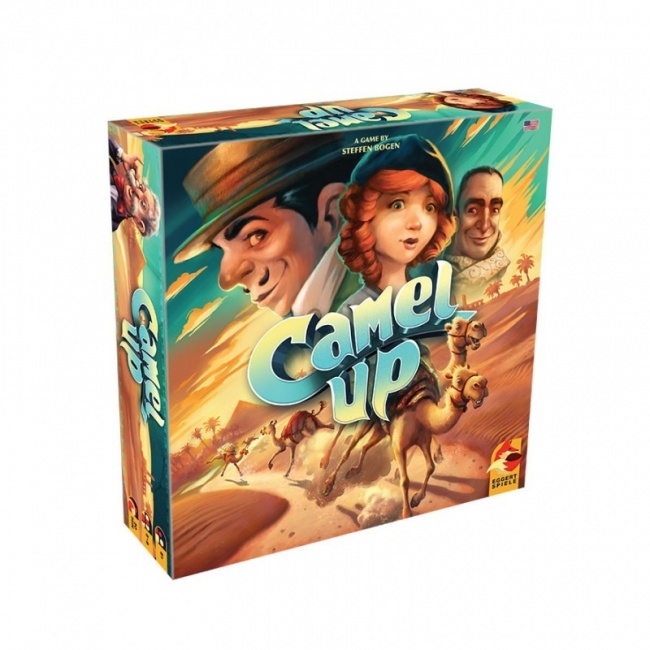 Eggertspiele will release
Camel Up 2.0,
an updated version of the
Spiel des Jahres-
winning game of camel racing, in Q4 after an Essen 2018 premiere.
Steffen Bogen's award-winning game (see "'Spiel des Jahres 2014' Winner Announced") has been updated as well as given an artistic makeover. The center of the board hosts a new pyramid, and there are new game modes that include crazy rogue camels that run the race backwards. There is an updated board, components, new engraved dice and more.
The game is for 3 – 8 players, ages 8 and up, and plays in 30 minutes. MSRP is $39.99.
See multiple game images in the gallery below!