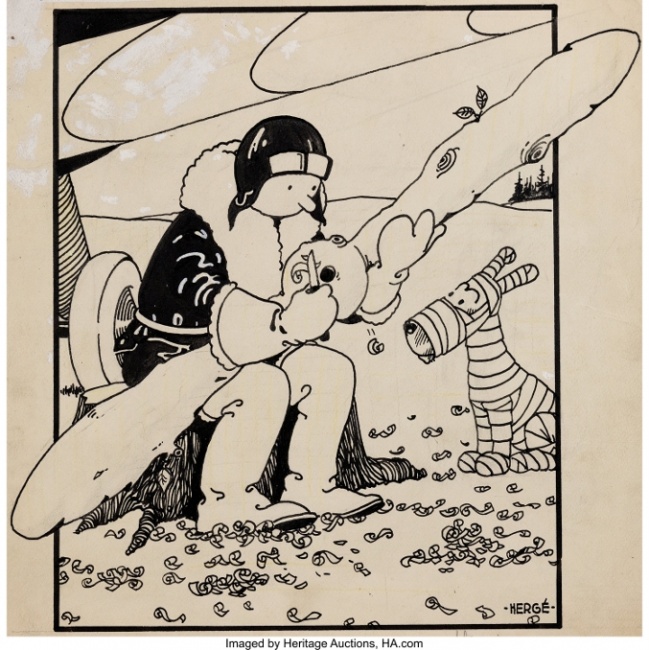 The original art for the first Tintin cover, by Herge, sold for $1.125 million in a Heritage auction that ended Sunday. The art was used for a cover in 1930, the first time Tintin appeared on a cover. It's also signed, which Herge rarely did. Tintin, of course, is the most famous
bande dessinee
, and this is a key piece in the history of Franco-Belgian comics, one of the three great traditions of comics in the world.
This was not a record price for Herge art; that was set with a $3.5 million sale of Tintin endpaper art back in 2014 (see "Comic Art Sells for $3.5 Million"). It's also not a record for an Herge cover; that same 2014 auction produced a sale of $1.36 million. And the cover to Tintin in America sold for $1.6 million way back in 2012 (see "Tintin Cover Sold for $1.6 Million").
One reason Herge Tintin art brings such high prices is that only a few pieces are in private hands; much of his work is the Herge Museum in Louvain-la-Neuve, near Brussels.