Trans World Entertainment's FYE retail chain has added exclusive licensed consumable products tied to My Hero Academia, the top anime property in the U.S., to its line of cereal and other exclusive consumables (see "FYE Offering Exclusive Consumables"), the company announced.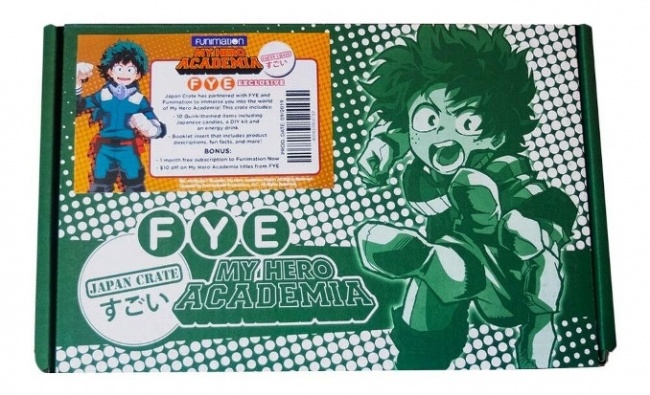 FYE is offering an exclusive
My Hero Academia Crate
assembled by Japan Crate, which offers a range of monthly crates of candy, snacks, toys, kawaii items, noodles, and beauty products. The My Hero Academia Crate includes an assortment of MHA-themed sweets and snacks from Japan. In a collaboration with MHA licensor FUNimation, each crate includes a free trial subscription to the FunimationNow anime streaming service.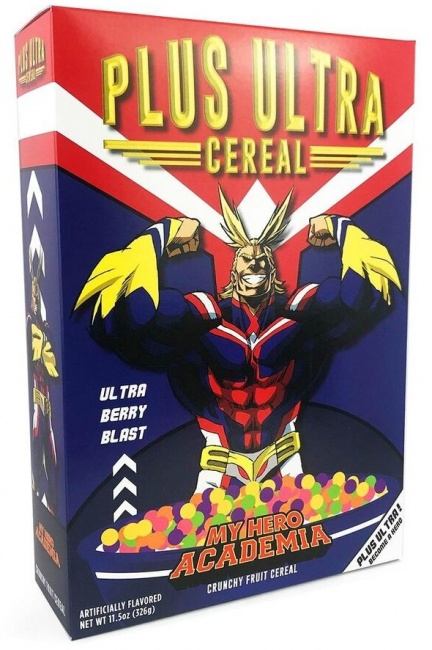 FYE is also offering
Plus Ultra Berry Blast Cereal
, and will offer
Bakugo's Explosion Chocolate Bars
.
The new MHA consumables are being offered on a limited-time basis.
Like a number of other retailers, Trans World Entertainment is trying to transition from relying on sales of packaged home media to other product lines while enduring sales declines on its core categories, a process that has been difficult (see "
Trans World Sales Down 25.6%
").