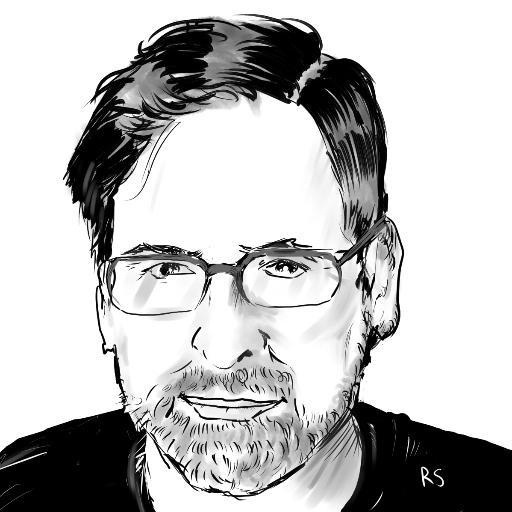 Diamond Comic Distributors has been releasing its first information about the full year 2019 comics market based on its sales into the direct market, including year-over-year growth rates and a list of the bestselling comics of the year. Yesterday the comics metrics site
Comichron
released its estimates of sales on those bestselling comics, and because 2019 marked the end of a decade, the site also updated its "top sellers of the 2010s" and "top sellers of the 21st century" lists, providing a nice historical perspective of the market from the pre-9/11 era till now.
Diamond reported that 2019 on its own represented a modest step forward for the direct market, with single copy sales up nearly 4% (dollars) and trade sales down 2%, for an overall increase of 2.23% (see "
DC Has Top Comic, Graphic Novel of 2019
"). Comichron estimates sales of $488.58 million through November, with final holiday sales in December yet to be tallied. Because we now know that the comics specialty store channel represents less than half the total market for comics and graphic novels sold in North America, that means we're once again looking at something over a billion dollars for comic periodicals, books and digital, depending on how well bookstores and download-to-own channels did.
In 2019, DC's
Detective Comics
#1000 lapped the field for unit sales at 574,705 copies sold into the direct market, despite its $9.99 cover price
.
Spawn
#300 (275,749),
X-Men
#1 (269,153),
Black Cat
#1 (261,751) and
DCeased
#1 (250,760) rounded out the top five. Five books individually selling more than a quarter million copies each seems like quite a good sign, even if unhealthy amounts of those totals were driven by variant covers and other gimmicks designed to drain the wallets of collectors rather than expand overall readership.
The bottom line is that the 2010s finished on an up note, reversing the slight market downturn seen last year and suggesting that things might not be all bad for the direct market despite worrisome trends in store closings and rising costs.
Those thrilling days of yesteryear.
A single-digit year-over-year increase might not seem like much to write home about, although it's a nice change after two down years in 2017-18. If you think back to where the comics business sat at the start of the decade, you can see how much progress has been made.
2011 was an especially dire moment for the business. Not only was the country mired in a recession, but several positive developments of the preceding years had reversed themselves. The manga boom of the late aughts had petered out, with Japan producing no big media hits. Bookstores were in dire straits; the national chain Borders, which had led the way in bringing graphic novels to the trade channel in a big way, was about to go bankrupt. And no one knew how the arrival of digital distribution would shake things up.
At it turns out, that was the low point. The Direct Market took big steps forward from 2012-2016, led by DC's "New 52" and Marvel's mega-successful relaunch of the
Star Wars
franchise.
Star Wars
#1 from 2015 remains the best-selling book of the 2000s according to Comichron, with over a million copies sold. Nothing else released in the past 20 years comes close, although the 2010s did produce another four titles that sold a half million or more.
Now consider that the entire preceding decade produced only one book that sold as many as 530,000 copies, the Obama cover
Amazing Spider-Man
#583 from January, 2009, and all the other top 10 books (mostly Marvel
Civil War
issues from 2006-07) sold between 270,000 and 342,000, despite cover prices of about $1 lower than today.
Two businesses, both healthy.
As all ICv2 readers know, the Direct Market is, at best, only half the business, and no longer the stronger half, even if some people still don't consider what happens outside the DM to actually be part of the comics business.
That said, given how much ink has been spilled about the booming success of graphic novels sold through the book channel, particularly ones aimed at younger readers, and the triple-digit growth in manga since 2011, it's encouraging that the news from the DM side of the house remains positive in its own right.
The other big trend we saw in 2019 is that comic properties adapted for streaming TV series like
Watchmen, The Umbrella Academy
and
The Boys
pull through big sales of trade collections. That's seen in both comic shops and bookstores – and probably libraries and other institutional buyers as well. Considering the Streaming Wars are in full cry, and likely to get even more pitched with the HBO MAX launch in April, that promises good news for retailers across channels.
There's also evidence that comic stores are getting wiser about reaching younger readers. If you're looking for guidance on best practices, Paul Levitz posted some good practical tips to make comic stores kid-friendly (see "
They're Back!
").
This is important because both DC and Marvel are not only ramping up their offerings for early ages, but also starting to figure out how to move those kids into their mainstream lines. As I mentioned in my forecasts column last month (see "
Trends to Watch: Comic Industry Forecasts for 2020
"), comic shops have a unique opportunity to be a destination for multiple generations of fans and really benefit from the social dynamics that result.
Higher highs, higher lows?
We won't have final 2019 numbers for a few weeks, but it's looking like almost every title in the top 300 this year sold at least 50,000 copies, with the fattest slice of best-sellers coming in between 50-70,000 units sold. Especially at cover prices of $3.99 and up, sales at that level seem extremely respectable especially in light of how anemic some single issue sales have been in years' past.
That said, the tail end of the charts is extremely long, and whatever is happening with DC, Marvel, Image, IDW, Dark Horse and BOOM! may not translate so easily to second and third-tier publishers, who still depend on trade collections, investors' deep pockets, and the prospect of media adaptations for any whiff of profits. Frankly there isn't a whole lot in the DM numbers from 2019 to offer those folks much encouragement. The market share drop-off from Marvel to DC, and then from DC down to the rest of the field, is super-steep, and barring a breakout hit along the lines of
The Walking Dead
or
Saga
, that doesn't seem likely to change on the DM side anytime soon.
The other yellow flag here is that the overall U.S. economy just went nuts in 2019, with market returns and employment numbers especially strong. Even with that healthy of a tailwind, the DM only grew 3-4% overall, if that.
So are comics enjoying the temporary benefits of warm weather, or has the climate changed permanently? We'll know the next time a cold breeze blows through, I guess.
The opinions expressed in this column are solely those of the writer, and do not necessarily reflect the views of the editorial staff of ICv2.com.

Rob Salkowitz (
@robsalk
) is the author of
Comic-Con and the Business of Pop Culture
.