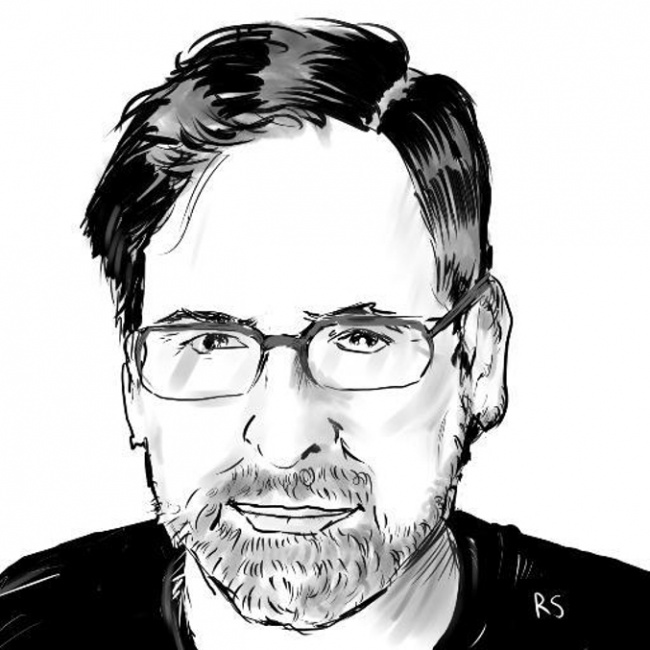 As we wring the final moments of the 2010s into the scum-bucket of history, the time has come to face the future! Here, per my annual tradition, are some stake-in-the-ground forecasts to watch for in the year ahead.
At least one mobile-first digital comics platform will post some staggering growth numbers. Earlier this month (see "The Biggest Comic Industry Trends of the Decade"), I called the rise of digital comics the "dog that didn't bark." That is, early hype and hysteria gave way to revenue stagnation, at least in the download-to-own side of the digital business. That's not the whole story though. Subscription-based models have been growing, but the pricing (and thus revenue-splits) on these services are so aggressive it makes it hard to understand how creators or publishers can treat them as anything other than promotion.
The other thing that's been growing is mobile-first comic platforms, led by Line Webtoons, but also including app-based services like Tapas and others. These apps are focused on the hottest segments of the market: readers age 8-21, who love manga-style storytelling and diverse content genres. The content is built in the first instance to scroll vertically on a mobile phone, without full-page workarounds like Guided View. This provides a satisfying and familiar reading experience to the generation raised on Instagram. Furthermore, the revenue models of these services, often requiring subscriptions to particular series after a few free episodes, seem more sustainable than pure all-you-can-eat models.
Over the past year, several of these apps have been climbing up the charts on AppAnnie, the metrics site that counts downloads, installs and in-app revenue. Given what we know about companies in the same strata of the charts, we can infer they are making bigger inroads into the market than you might think, given the invisibility of this revenue stream to the rest of the comics industry. In 2020, that secret will get out, with implications for creators, publishers and media companies likely to ripple deep into the coming decade.
Buying patterns of independent bookstores and comic specialty stores will start to converge. If the big story of the last couple of years of the 2010s was the divergence of the bookstore and comic store/direct market channels in terms of content and revenue, I'm betting the coming year or two will flip that script. Comic stores will start or accelerate their move toward all-audiences graphic books and merchandise, while independent bookstores will increase their orders of genre-based graphic novels.
A large part of this will be driven by the stepped-up efforts of DC and Marvel to target young audiences, either directly or through licensed partners with titles featuring versions of their top characters designed for less-experienced readers. We've already seen that in action, with DC's big all-ages push and Marvel's integration of prose books, young reader titles, and easy on-ramps to mainstream Marvel continuity like Ms. Marvel and Squirrel Girl. This will be a win-win for comic stores if the publishers can get this right, because comic shops are uniquely positioned to offer something to comic fans at every stage of the reader lifecycle under one roof – assuming they order properly and broaden their appeal to new readers.
Meanwhile the increased visibility of deep-catalog genre properties like Doom Patrol, Legion, The Umbrella Academy, and The Boys via streaming is making it more essential for bookstores to keep shelf copies of graphic novels on hand for media-curious readers. Diamond has a huge opportunity in this area, given its decades-long relationships with the whole universe of comics publishers, if it can find ways to approach retailers who are not set up to deal with preorders and non-returnable inventory.
Comic-style media will play an important part in the 2020 political campaign. In case you haven't heard, the U.S. is having a Presidential election in November, 2020 and it is certain to be the most expensive and hotly-contested in history. Every medium will be pressed into service for voter engagement. Every screen everywhere will feature a non-stop barrage of partisan propaganda. By October, the living will envy the dead.
Given that, and the fact that the most fought-over constituencies look to be younger voters, low-information voters, and those who feel alienated by traditional politics, it would be shocking if campaigns did not tap into the power of comic-style storytelling to get the message out to hard-to-reach audiences. UX research shows that hand-drawn images are 60-80x more engaging than almost any other kind of content you can put on a screen. In other words, if you put a comic-style drawing on a web page or app, all eyes go to that. It's also much, much cheaper to produce a few pages of comic art than a broadcast ad, or even a YouTube video.
This is likely to produce a windfall for creators, packagers and agents who can connect producers with campaigns and consumers. If even a sliver of the estimated $8-$10 billion campaigns are expected to spend this cycle ends up in the hands of cartoonists, that would be a triumph of bipartisan proportions.
Japanese publishers will mount a concerted, systematic effort against pirate scanlation sites. Unless you are diehard reader of pirated manga, you may have missed this story last week about the demise of megasite Mangastream. According to the story, Japanese publisher Shueisha (parent company of VIZ Media, the market-dominating publisher of Shonen Jump and literally every other manga property on the top 20 list) sought and received a DMCA disclosure from Megastream's domain, Cloudflare, in US courts, to identify the site's operators and presumably send them a strongly-worded letter meant to discourage their activities. Whatever they did appears to have worked, because the domain server is wiped clean and Mangastream regulars have turned to Twitter in anger and lamentation.
This is just the latest battle in a war that stretches back to the dawn of the previous decade, when you were already seeing headlines about U.S. and Japanese publishers uniting to fight scanlation sites. Back then, there were legitimate issues about English-speaking readers not having timely access to key titles at any price. Those issues have largely been addressed by comiXology, Crunchyroll, and dirt-cheap subscription services from publishers, but the culture of piracy is so well-entrenched that many fans prefer the discoverability, reading experience and convenience offered by black-market sites, cost notwithstanding.
But as more Asian publishers are eying the U.S. market and its nearly-140% growth in manga since 2011, their patience with the pirates is clearly wearing thin. Getting rid of illicit competition is essential for publishers seeking to make the move into this and other English-speaking markets. Unlike 2010, today the money is real, there are legitimate and affordable consumer alternatives, policy and technology tools to stamp out pirates are more robust, and the international economic and legal climate favors big corporations as never before. Keep an eye on this one.
Something that didn't pay off last year will happen in 2020. For those keeping score, my 2019 predictions (see "Five Trends to Watch in the Comics Business in 2019") fell far enough from the bullseye that I would not have qualified for a darts tournament even in the blind and falling-down drunk division. Here, for your sangfroidian amusement, is the list:
Digital technology transforms convention experiences. Probably the closest to being right, although "transforms" is too strong a word for what happened. There were incremental improvements in event ticketing, safety and operations, and envelope-pushing tech-based activations at conventions. That should continue in 2020.
Smaller publishers play musical chairs. Here I was predicting a shakeout among the numerous new comic imprints that cropped up over the past few years. Considering the stock market went up over 20% and CNBC opined that "In 2019, almost every investment worked," this was a bad year to bet against the financial success of anything, even startup comic publishers. Still gonna happen sooner or later though.
Legalization [of cannabis] reopens old distribution channels for alternative comix. OK, this one was a bit of a pipe-dream, at least in the short term. I'd say it remains evergreen.
2019 will be a big year for humor and satire, in which I predicted, among other things, the renaissance of MAD. Yeah. The joke was on me – and the "usual gang of idiots," who deserved better. Swing and a miss.
Creators find a home on Twitch and other streaming networks. This predicted livestreaming as a new and important revenue source for creators, and was based on the maturation of a business model that is... not yet mature.
That said, it's hard enough to predict that things will happen, much less when they will happen, so keep these gems from last year in your pocket. Stay in the business long enough, and eventually everything will happen.
Happy New Year everyone!
The opinions expressed in this column are solely those of the writer, and do not necessarily reflect the views of the editorial staff of ICv2.com.
Rob Salkowitz (@robsalk) is the author of Comic-Con and the Business of Pop Culture.