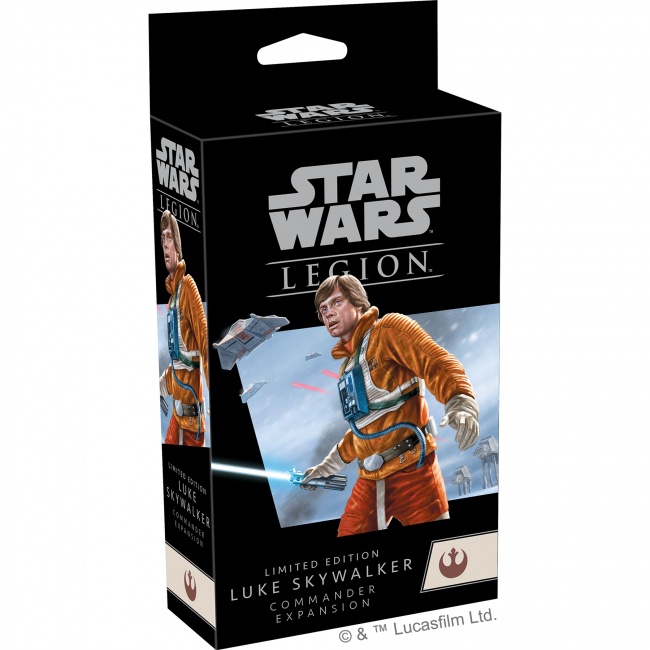 Fantasy Flight Games is offering the
Limited Edition Luke Skywalker Commander Expansion
for its
Star Wars: Legion
tabletop miniatures game, which will be available in small numbers to game stores.
This version of the iconic character is mechanically identical to the "Hero of the Rebellion" version in the Star Wars: Legion Core Set, but features a brand new sculpt of Luke in his flight suit standing on the wreckage of his T-47 airspeeder during the Battle of Hoth.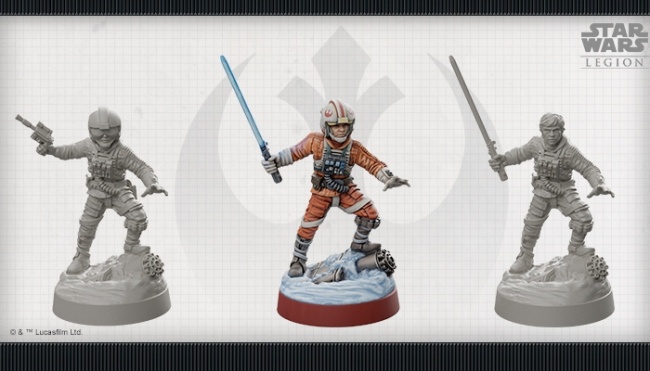 The miniature has optional accessories that allow players to assemble it using either his lightsaber or blaster pistol as well as either bare-headed or wearing a flight helmet with the visor up or down.
In addition to the model, the expansion includes Luke's unit card and three command cards featuring the new artwork and reprints of four upgrade cards. The MSRP and release date were not announced.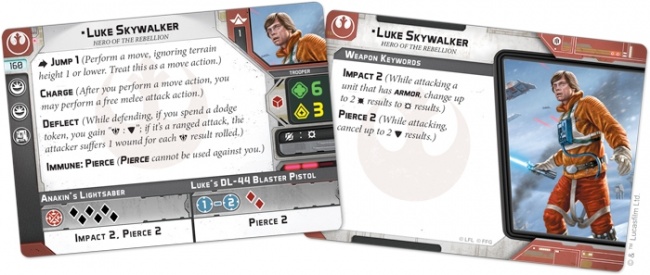 A different version of Luke appeared in the
Luke Skywalker Operative Expansion
(see "
New 'Star Wars: Legion' 'Operative Expansions'
"). Next month, his father Anakin gets his own expansion (see "
Fantasy Flight Games Unveils Two New Expansion Packs for 'Star Wars: Legion'
").
Star Wars: Legion
continues to sit comfortably in fourth place on ICv2's list of top-selling non-collectible miniature games (see "
Top 5 Non-Collectible Miniature Games--Spring 2020
").