Marvel's October solicits include three collected editions with potential appeal to readers of middle-grade graphic novels. All three are rated for ages 10 and up and have a trim size of 6" x 9" and between 112 and 128 pages each. This adds to a growing body of middle-grade graphic novels featuring Marvel characters (see "Kids Week: A Guide to Marvel's Young Reader Comics and Graphic Novels").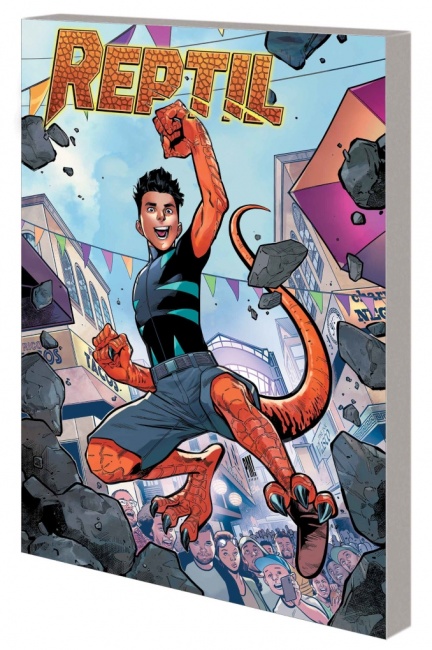 Reptil: Brink of Extinction
by writers Terry Blas and Christos Gage and penciled by Enid Balám and Steve Uy, with a cover by Paco Medina, collects
Reptil
#1-4 as well as
Avengers: The Initiative Featuring Reptil,
the comic that marked the character's first appearance (see "
Reptil Bounds into First Solo Series
"). Reptil is Mexican American and can take on the power of any dinosaur. He is a graduate of Avengers Academy, and in this story he returns to his family and investigates his parents' disappearance. The 128-page comic is scheduled for December 8 with an MSRP of $13.99.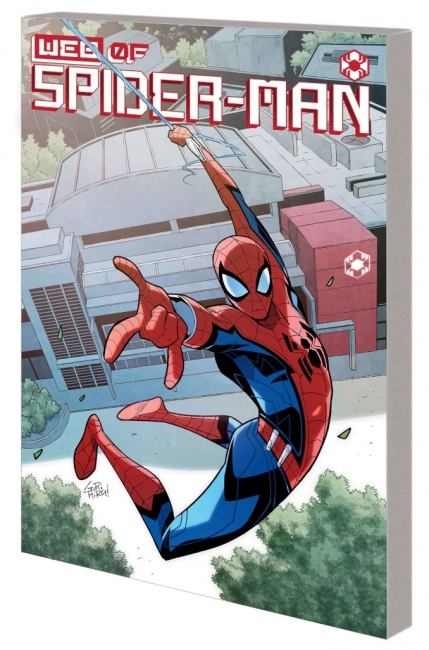 W.E.B. of Spider-Man
, by writer Kevin Schnick and penciler Alberto Alburquerqu, with a cover by Gurihiru, collects
W.E.B. of Spider-Man (2021)
#1-5. Spider-Man travels to a research station bankrolled by Tony Stark and enjoys hanging out with other superpowered folk and checking out the latest toys, until something goes awry. The 112-page paperback is due out on November 24 with an MSRP of #13.99.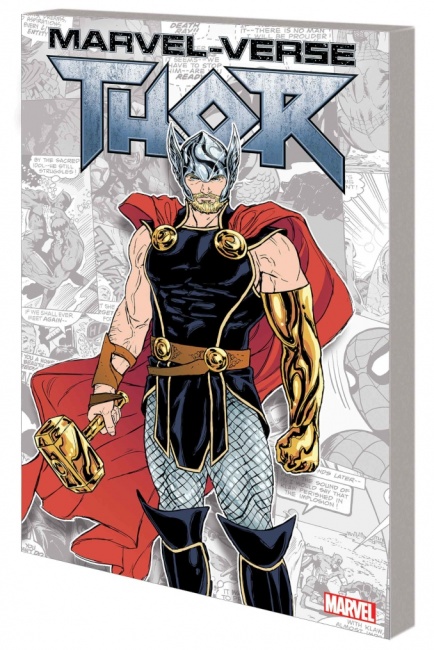 Marvel-Verse: Thor
is a collection of comics by writers Roger Langridge, Louise Simonson, Bryan J.L. Glass, Ralph Macchio, and Joe Caramagna, and pencilers Chris Samnee, Rodney Buchemi, Andrea Di Vito, Todd Nauck, and Kevin Sharpe, with a cover by Russell Dauterman. The comics include
Thor The Mighty Avenger
#1-2,
Marvel Adventures Super Heroes (2008)
#7,
Thor: Crown Of Fools, Thor: Where Walk The Frost Giants,
and material from
Marvel Adventures Super Heroes (2010)
#19. This 128-page volume collects a handful of short, kid-friendly stories about Thor and his fellow Asgardians. Release date is December 15 and the MSRP is $9.99.