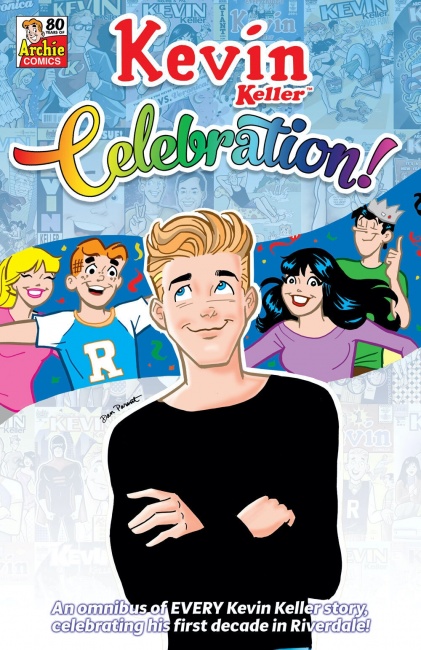 In 2010, Dan Parent created Kevin Keller, the first openly gay character in Archie Comics, and now he is running a Kickstarter to fund the
Kevin Keller Celebration!,
a 700-page omnibus collecting all the Kevin Keller stories done in the classic style. The goal for the Kickstarter is $49,500, and Parent states that if the campaign gets $50,000 in pledges, the book will be a deluxe hardcover.
The Kickstarter campaign will run until October 13 and includes a Librarians and Retailers reward tier that consists of five autographed copies, with a head sketch of Kevin in each, plus a retailer-exclusive print and an assortment of stickers, bookmarks, postcards, and buttons, for a pledge of $200. Expected delivery date for this reward is December 2021, and number of backers is limited to 50.
Parent has run several successful Kickstarters for his creator-owned work Die Kitty Die! An announcement sent out by Archie Comics said the Kickstarter was being done with their "blessing," but there was no mention of whether the Kickstarter edition would be the final one or if Archie would publish it as well.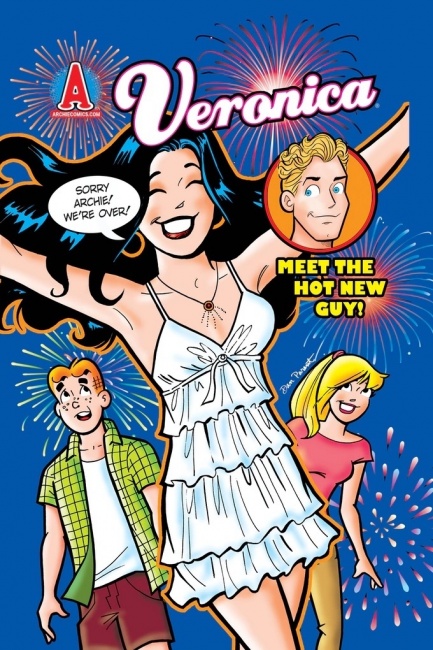 Kevin Keller first appeared in Veronica #202 (see "
Gay Character in Archie Universe
"), which was released to the direct market on September 1, 2010. After that issue sold out, Archie announced that it would give Kevin his own four-issue miniseries, which debuted in 2011 (see "
Archie Plans 'Kevin Keller' Miniseries
"), and followed up with an ongoing series,
Kevin Keller,
that ran for 15 issues, from February 2012 to November 2014. Kevin was also part of the cast in the
Life with Archie
series, which featured young adult versions of the Riverdale characters in dual storylines, one in which Archie marries Veronica and one in which he marries Betty. In
Life with Archie
#16, Kevin marries his partner, Clay (see "
Gay Marriage in 'Life with Archie'
"). An organization called One Million Moms protested by urging its members to send e-mails demanding that Toys R Us remove all copies of the comic from their shelves (see "
'Moms' Attack Archie
").
Life with Kevin,
written by Parent with art by J. Bone, was part of a comics bundle that Archie initially tried to crowdfund (see "
Archie Adds Three Titles to 'Riverdale Reboot'
"), although it shut the campaign down before it ended. The book, which featured a grown-up Kevin living in New York City, was eventually published as a digital series and later as a graphic novel. The new omnibus will include all these stories.